Jami Kovach, an assistant professor in the University of Houston's College of Technology, is a keen problem solver who strives to pass that skill along to others.
"Not everyone in a business is trained to be a problem solver. My students and I provide that training so that you, too, can become a problem solver. You'll be a happier and more productive employee if you have that skill," said Kovach, who teaches up to 80 undergraduate and graduate students per semester in quality management.
Kovach's work has earned her the distinction of being named the 2010 recipient of the American Society of Quality's Feigenbaum Medal, which is awarded annually to someone under age 35 who has displayed outstanding characteristics of leadership, professionalism and potential in the field of quality and whose work has been or, will become, of distinct benefit to mankind.
Kovach was recognized for her contributions to the field of quality engineering and management, where she applies practical experience as a process improvement engineer and academic expertise in innovative instructional techniques to prepare students and practitioners to be trained problem-solvers.
The award will be presented to Kovach at the ASQ's World Conference on Quality and Improvement, which will be held May 16-18 in Pittsburgh.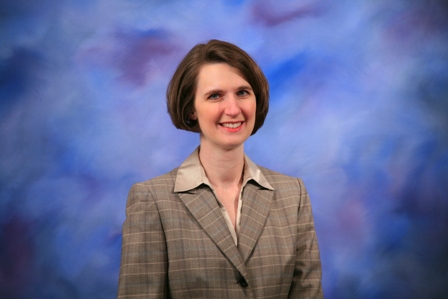 "I'm very excited about this award," Kovach said. "He is the father of total quality management. It's an honor to receive this award and recognition. It's especially an honor to be recognized by my peers."
The honor is named for Armand Feigenbaum, who is widely recognized as an innovator in the area of total quality control and cost management. He has long been an outspoken proponent of the establishment of quality control as a professional discipline within the business and engineering worlds.
ASQ is a professional association that is recognized as a leading authority on quality in all fields, organizations and industries. It has more than 85,000 members worldwide.
Kovach earned her bachelor's degree in textile engineering from North Carolina State University and a master's degree in textile technology at the Institute of Textile Technology in Virginia. She went on to earn a master's degree and a Ph.D. in industrial engineering with a focus on quality engineering from Clemson University. She started teaching quality management at UH in 2006.
"In any business, there are opportunities to get things done more efficiently," Kovach said. "Companies want to produce the highest-quality product, service or whatever it is they do. That's what I focus on, finding ways to help them do that."
Currently, her students are working on some real-world projects, including helping an area chemical plant reduce its environmental impact.  Another student is working on plan to reduce a local hospital's discharge times. In that case, the student has identified reducing wait times for wheelchairs as a key factor.
"We help identify 'pain points, goals and other factors and we help implement problem-solving methods," Kovach said. "This can be done with almost any kind of business."
---