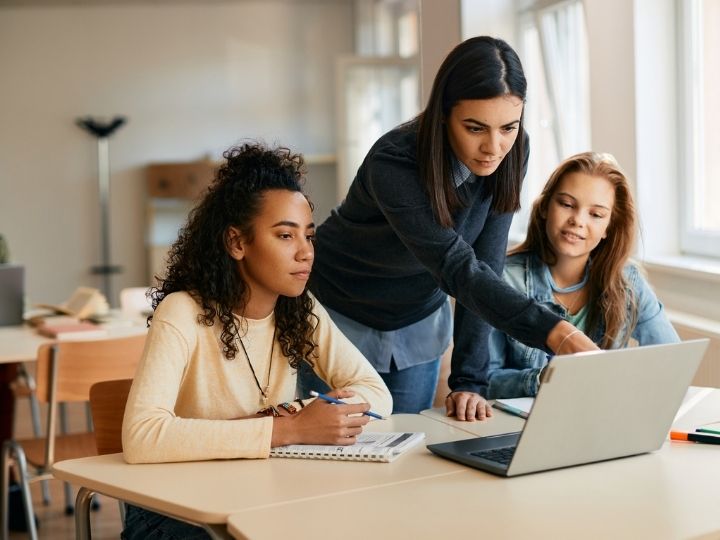 Understanding data — and how numbers can be manipulated — has become increasingly important amid the COVID-19 pandemic. Yet many students have few opportunities to learn statistics before college.
To improve statistics education in middle and high schools, Travis Weiland, assistant professor of mathematics education at the University of Houston College of Education, is creating a supportive professional development program for teachers thanks to a nearly $1.2 million grant from the National Science Foundation.
"The overarching goal of my work is, 'How do we better prepare students in public schools to be statistically literate when they go off in the world and they're bombarded by data-based arguments?' I focus on how we do that through preparing teachers to teach students," said Weiland.
With the federal award, the participating teachers will deepen their own statistical knowledge as well as their teaching practice so students learn to use and make sense of data in meaningful ways. Weiland hopes to help teachers create lessons where students can explore real-world issues and develop solutions through statistics. For example, if students want to assess the water quality in their neighborhood, teachers could confidently help them review relevant data and determine action steps based on the information, such as providing filtration systems to under-resourced communities.
"We're seeing more and more data and algorithms being weaponized against people, whether that's by corporations or even government entities," he said, citing gerrymandering and the manipulation of COVID data as examples. "Preparing the next generation to be data literate and engage in these conversations at a national level is crucial to maintaining democracy."
The teachers in the program will work together over three years, starting with an intensive summer workshop and continuing with monthly, two-hour sessions. They will form a "professional learning community," sharing knowledge and supporting each other.
Weiland and his research team will study the effort, including analyzing recorded meetings and classroom lessons, to improve teacher education and student learning around the nation.
The grant is through the NSF's Faculty Early Career Development Program, called CAREER, and the agency's Discovery Research PreK-12 program, which focuses on enhancing science, technology, engineering and math education.
With the pressures of standardized testing, Weiland said teachers often feel forced to focus their instruction on material that will appear on the exams, which rarely includes statistical content.
"Statistics often get skipped, left to the end or covered superficially just because of the stress and impact of standardized testing," Weiland said.
Weiland's research assistant Anita Sundrani, a doctoral student in the College of Education's curriculum and instruction program, said her high school debate coach opened her eyes to the importance of statistics education and verifying sources of information.
"Statistics is one of those subject areas that extends beyond the mathematics classroom," she said. "Students who interact with different statistics through the media need to have the knowledge base to make sense of what is that they're seeing."
— Story by Lillian Hoang, UH College of Education
---