Getting hungry while you study on campus?
There are several dining and vending options to meet the needs of our busy students. Food and drinks are allowed in general areas and study areas. With faculty permission, students are allowed to bring drinks and food into general classrooms. Food and drinks are prohibited in computer labs, instructional television classrooms and science labs.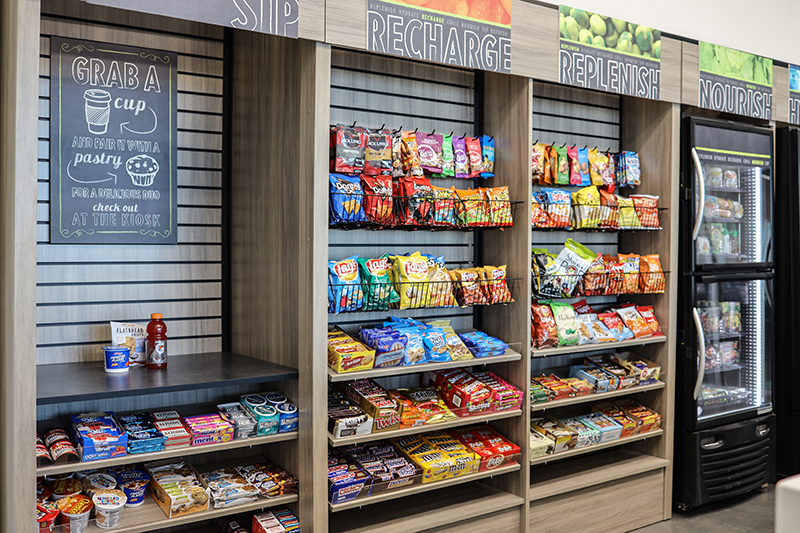 On-campus Store
Students, faculty and staff can purchase food, beverages and snacks from the on-campus convenience store. The store is located on the first floor near the front entrance. It accepts credit cards and ShastaBUCKS.
Nearby Campus