Call Centers migrated to the new Anywhere365 UCC application
UIT Support Center
UIT Contact Center
UH FIXIT
UH Parking
UH Enrollment Services
Recommended Hardware Specification to run the following software simultaneously

Software:
OS - Microsoft Windows 10 Enterprise (x64bit)
MS Office (x64bit) - Word, Excel, Powerpoint and more
Browsers - Firefox, Chrome, Internet Explorer, Edge, etc.
Other Applications - A365 Snapper, A365 Wallboard, Remedy, etc.

Hardware Specification:
Processor - Intel(R) Core(TM) i5 or i7
RAM - 16.00 GB or higher
HardDrive - 250 GB - SSD or higher rated read/write speeds and capacity
USB Ports - 3.0 or higher
Network Adapter - Wifi 802.11ac and Ethernet 1,000 MB
Video Card - Dedicated 1 GB RAM video card or higher
Monitor - 22" or higher with HDMI connectors



  Call Flow: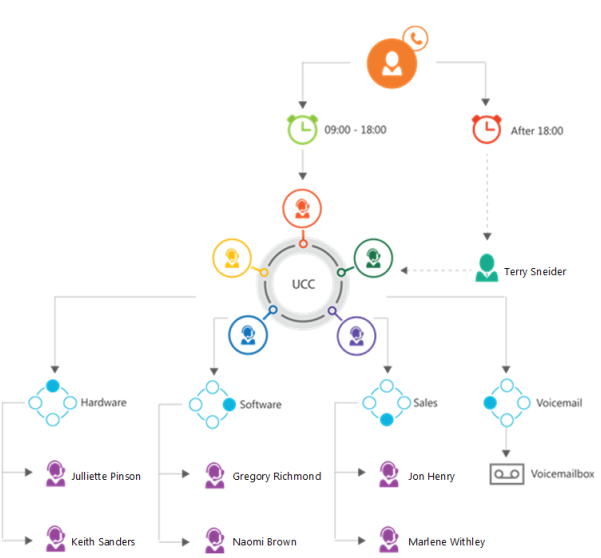 Call flow scenarios can be customized to meet your organizations needs.
Anywhere365 Contact Center is a full native integration into Skype for Business platform for any kind of business, organization or department that aims for cost-effective customer contact or an internal service desk with rich dialogue management and contact center functionality.
 Inflight Wallboard: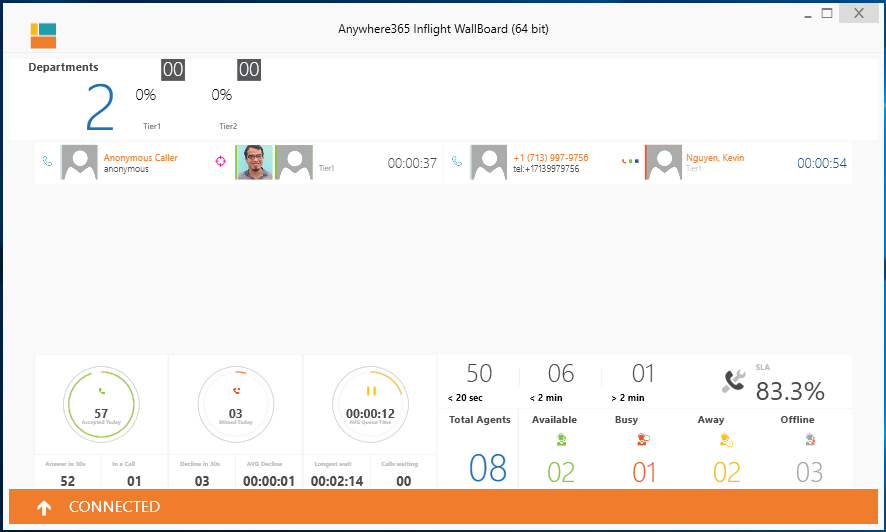 The Inflight Wallboard is a graphical interpretation of your UCC's displaying real-time information about Agents and Queues. The information adapts itself, to rate of active conversations. At one glance the Wallboard gives insight on the real-time stats. Every viewer can see the real-time statistics, just by looking at the screen.
  CRM Extension Window: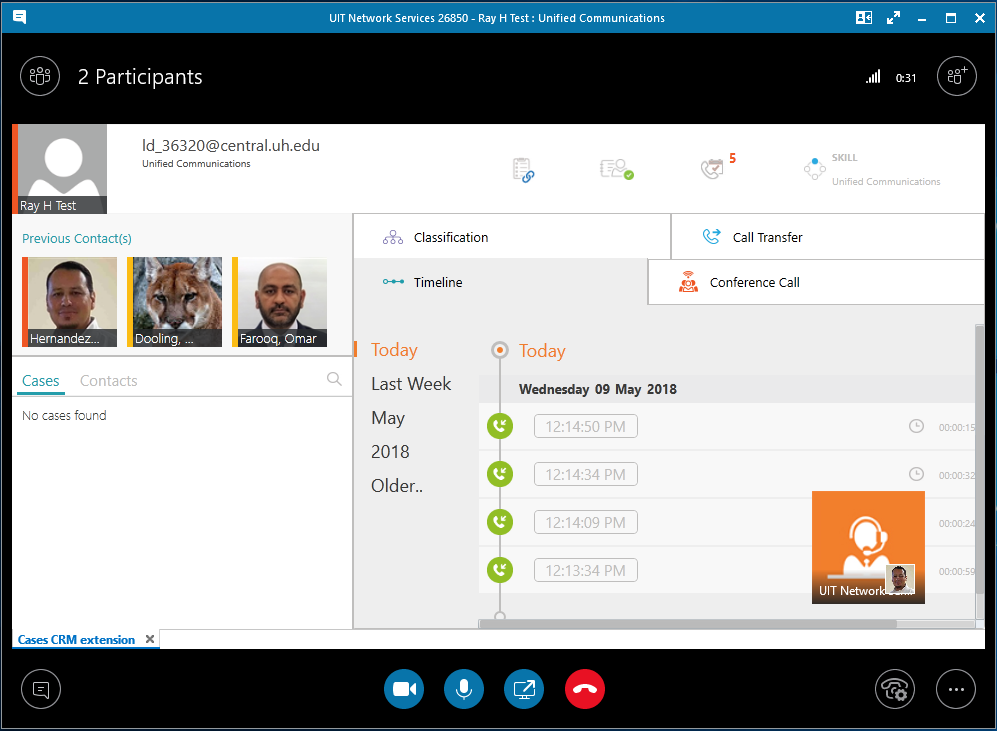 The CRM Extension window feature allows the Agent/Supervisor to communicate more effectively and will significantly improve the service provided to a caller and increase the productivity of the Agents or Supervisor.
  Inflight Snapper: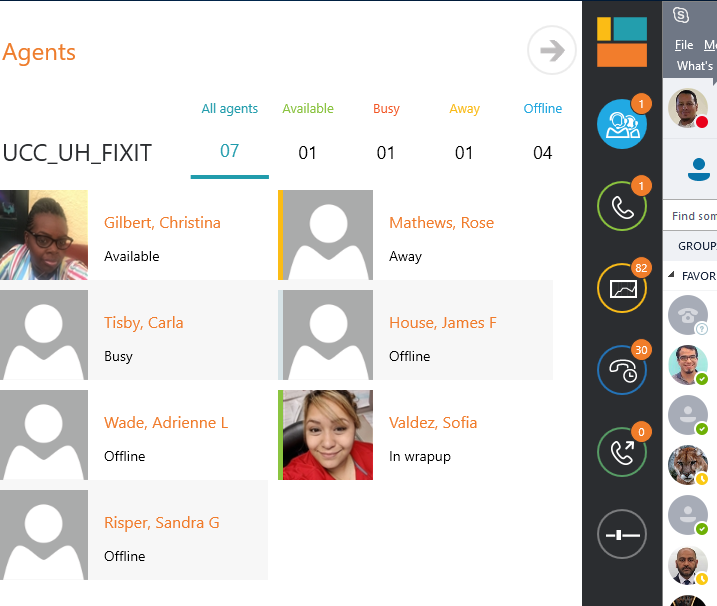 The Inflight Snapper provides everything you need to become a UCC Agent or Supervisor, wherever you are. Extend the Skype for Business client with Anywhere365 information, via the toolbar you have access to the:
Dashboard - Quick Overview of the UCC.
Agent Overview - presence, picture, name and reason code (when applicable).
Calls Overview - real-time overview of all current calls connected to the UCC, including queued calls
Settings - manage the Inflight Snapper options.
  Anywhere365 Dialogue Intelligence lets you see several reports: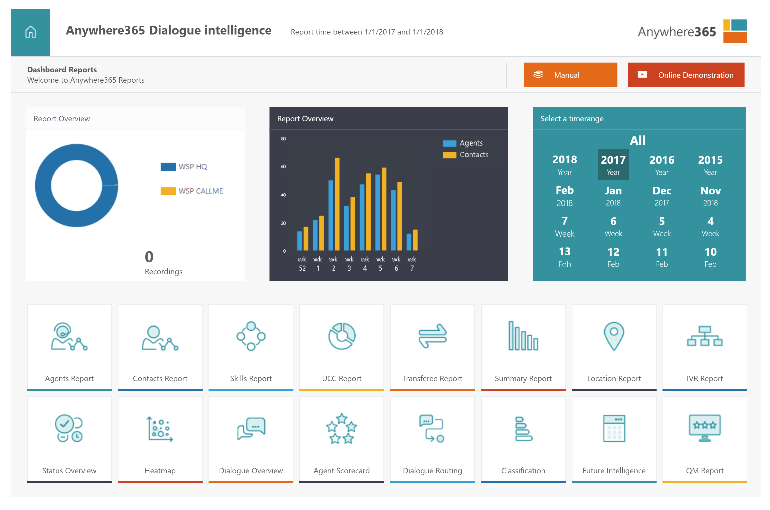 Agents Report

Callers Report

Skills Report

UCC Report

Transferee Report

Summary Report

Location Report

IVR Report
For Microsoft Teams related questions or problems, send email to unifiedcommunications@uh.edu.