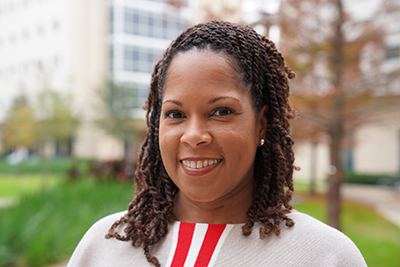 Associate Director for Housing Operations, Mackenzie Wysong-Bentley, recently participated in a COVID-19 Virtual Roundtable for Summer Conference Housing with ACUHO-I (Association of College and University Housing Officers-International). 
The purpose of this Q&A was to provide a space for attendees to learn from housing professionals around the nation about how COVID-19 has impacted all aspects of summer conference operations. In her role as Associate Director of Housing Operations, Mackenzie represents the department as a primary lead within the specialty areas of facilities and conference services. 
Mackenzie says COVID-19 has had a great impact on staff, anticipated revenues, and campus offices who support thousands of guests each summer. 
"As we all develop ways to overcome these many challenges, it was a good opportunity to share strategies with institutions across the nation," she added. 
To view a recording of the roundtable, visit https://www.youtube.com/watch?v=iZPIf90Ibgs.