STEM Students Cap Outstanding Undergraduate Research Career with National Science Foundation Honor
By Daniel Wallace
June 10, 2020 
Two remarkable students from the Honors College and the College of Natural Sciences and Mathematics have received National Science Foundation Graduate Research Fellowships (NSF-GRFP) this year: Debora Mroczek, a senior graduating with a double degree in physics and mathematics, and Brian Vu, a senior physics major with a minor in mathematics.
Both Mroczek and Vu are examples of research success already, demonstrating what STEM students can achieve at UH. Both of them participated in the Summer Undergraduate Research Fellowship (SURF ) program supported through the Office of Undergraduate Research and Major Awards — and both applied for and received the prestigious Goldwater Scholarship.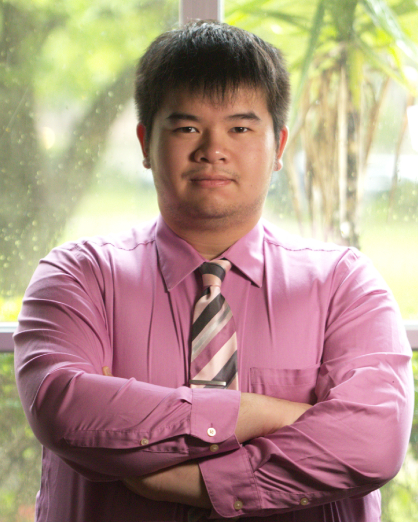 "My undergraduate experience at UH has provided me an excellent foundation for my future career," said Vu. "Each of the undergraduate research programs I did here at UH led to the next. For example, I was able to talk about the project I started with Donald Kouri under the SURF program in my Goldwater Scholarship and NSF GRFP applications. The accomplishments I have now (Goldwater, NSF, doctoral program acceptances) are a result of the research experiences I have accumulated over the past four years." 
Vu spent all four years at UH conducting undergraduate research as a part of Donald Kouri's research team, in the Department of Physics. Next year, he will attend the University of Pennsylvania's bioengineering doctoral program, where he aims to work on improving medical imaging technologies using his mathematics and physics background.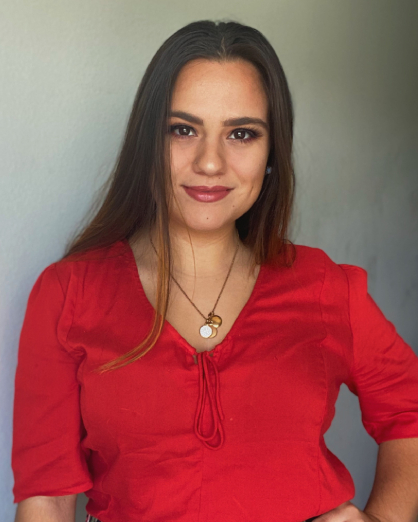 Mroczek also attributes her success to all the research opportunities provided at UH. "The OURMA scholarships SURF and the Provost's Undergraduate Research Scholarship (PURS) played a huge role in my early undergraduate semesters," she said, describing her research trajectory at UH. "Usually, students pursuing grad school in physics sign up for REU's and get to travel to different universities to do research during the summer, starting as early as the summer after freshman year. Though I knew I wanted to go to grad school, legal immigrants holding a visa of any type are not eligible to receive money through NSF. And so, for the first two years of undergrad, I wasn't eligible for federal-funded programs. SURF and PURS were the first programs that allowed me to get some recognition for the research I had been doing in the Nuclear Theory Group at UH." 
In the fall of her junior year, Mroczek was contacted by Ben Rayder, director of the Office of Undergraduate Research and Major Awards, and encouraged her to apply for the Goldwater. 
"We worked really hard on that application," she said. "We had weekly meetings from October to late January. Although I've always been motivated in my research, I used to be a terrible advocate for myself — I believe that was the main takeaway from the Goldwater application process. I learned how to speak about my work with authority and to tell my story in a way that relates to the purpose of the award that I'm applying for. After winning the Goldwater, I was also selected for an REU at the #1 nuclear physics program in the U.S. (Michigan State University) and became a National Astronomy Consortium (NAC) Fellow," she added.
Mroczek will continue her work as a doctoral student in the Nuclear Theory group at the University of Illinois Urbana-Champaign (UIUC). During her years at the University of Houston, she was involved in the Cougars in the Houston Area Math Program (CHAMP), and was a strong advocate for women and minorities in STEM. 
"Brian and Debora represent the best that the University of Houston has to offer in terms of undergraduate research," Rayder said. "They have made the most of the opportunities available to them at UH. I have enjoyed working with them for several years now and watching their academic and professional careers take off. I hope that other students will see their success as an example of how much can be achieved through our undergraduate research programs."
The highly competitive fellowship (GRFP) — the oldest, most prestigious fellowship of its kind — has a long history of selecting recipients who will achieve high levels of success in their careers. Past fellows include Nobel Prize winners, U.S. Secretary of Energy, Steven Chu, and Google founder, Sergey Brin, among many others. NSF fellows are expected to become knowledge experts who contribute significantly to research, teaching, and innovations in the fields of science and engineering. 
For more information about getting started with undergraduate research, specific programs, and national fellowships, such as the Barry Goldwater Scholarship and NSF GRFP, please contact the Office of Undergraduate Research and Major Awards at undergrad-research@uh.edu.