---
Model Arab League
Since 1988, the Honors College has participated in the National University Model Arab League (NUMAL) conference, held in Washington, D.C. each spring. The League offers students an excellent opportunity to develop leadership skills and to learn about the social, economic, cultural and political issues facing leaders of the Arab world. Participation in MAL is valuable to students of all academic majors and nationalities as they gain valuable leadership training through public speaking and discussion, writing and editing, interpersonal relations, and cross-cultural dialogue. Delegates come away with practiced skills that will serve them well in their future endeavors. Interested students should contact Keri Myrick, Jesse Rainbow, or Nikki Hammond.
In the fall of 2017, the Model Arab League team competed in their first-ever international competition. The Cairo International Model Arab League conference took place over Thanksgiving break, and the participants had much to be grateful for: The team collected 11 awards.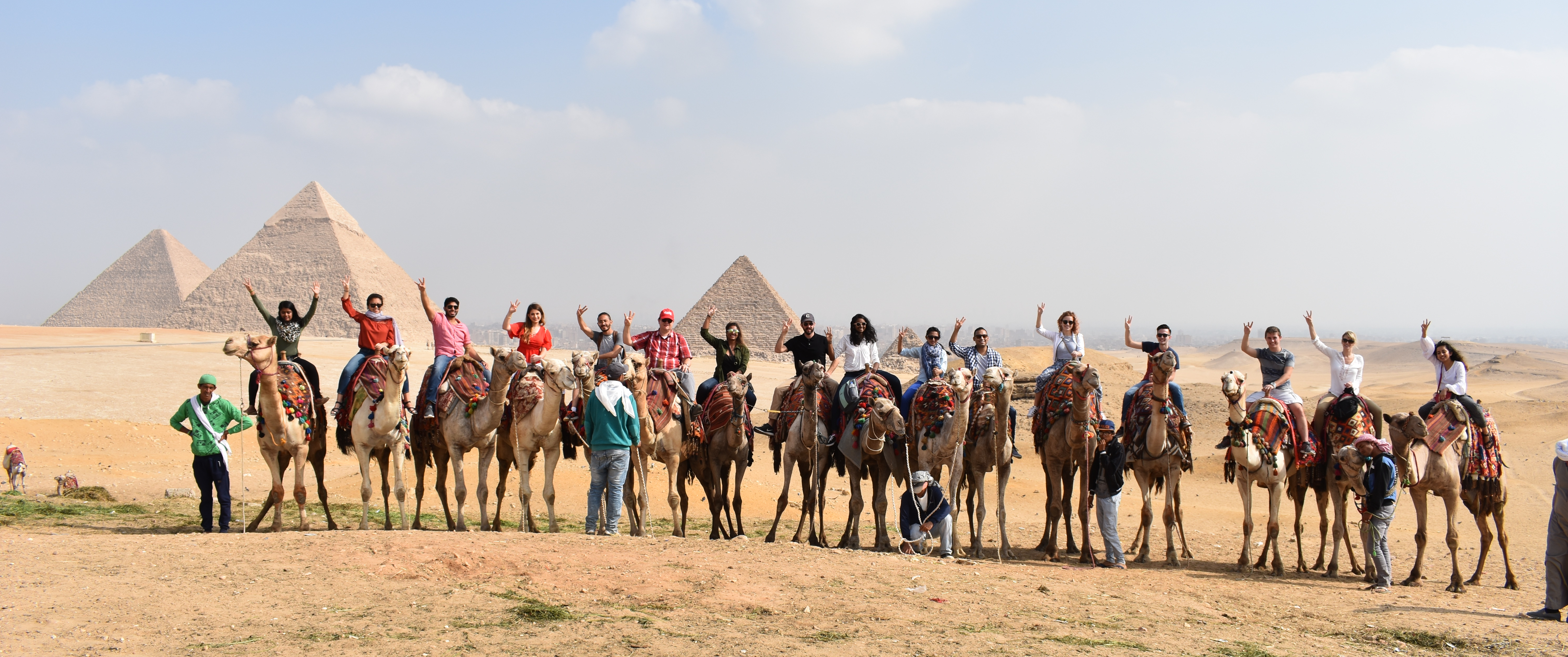 ---
Model G20
Model G20 (MG20) is an innovative program designed to fully simulate a G20 Leaders' Summit. Recognizing the G20's influence in shaping today's world, we seek to prepare future leaders to build a strong, sustainable, balanced and inclusive global economy. MG20 helps students develop skills in multilateral negotiations, public speaking, team-building strategy and diplomacy. A closer look at the inner workings and agenda of the G20 provides participants with a better understanding of the dynamics of international affairs, including such key issues as economic growth, job creation, migration, refugees, trade agreements, financial regulation, development, climate change and others. For more information on MG20, please contact Keri Myrick or Ola Dafaalla.
The fourth annual MG20 Summit took place virtually, hosted by the American University, in March 2021. The University of Houston delegation representing The World Health Organization took the top honor. 
---
Model United Nations
Model United Nations (MUN) is a program designated to educate students of all ages about becoming aware of current events, international relations, and being open-minded and respectful towards different cultures worldwide. Model UN participants will gain a deeper understanding and appreciation of how different countries cooperate to put an end to world problems, such as eliminating famine, protecting human rights, providing basic necessities of life, preventing or ending armed conflicts, as well as many others. For more information on MUN, please contact Keri Myrick or Yugbhai Patel.
---
Model World Health Organization
Model WHO is an authentic simulation of the World Health Assembly. Delegates assume the roles of various officials who attend the Assembly, including government ambassadors, representatives of non-governmental organizations and the healthcare industry, as well as members of the media.
Amid a global pandemic, the Honors College at the University of Houston established a Model World Health Organization team. The inaugural team competed in the American Model World Health Organization Conference hosted by the University of North Carolina at Chapel Hill. The theme of the 2021 conference was Refugee and Migrant Health Amidst the Covid-19 Pandemic. Throughout the conference, delegates engage in debates and discussions with the goal of finding solutions to the theme. For more information on MWHO, please contact Keri Myrick or Zainub Tafish.
---
2022 – 2023 Conferences
National Model United Nations DC (NMUN-DC)
Washington, DC
November 3 – 6, 2022
Country Assignments: Malawi & Oman
Texas Model United Nations Regional Conference (TexMUN)
Austin, TX
February 2 – 5, 2023
Bilateral Model Arab League Regional Conference (BIMAL)
Houston, TX
February 18 – 19, 2023
Country Assignment: Bahrain
American University Model G20 Summit
Washington, DC
March 3 – 5, 2023
Country Assignments: TBD
National University Model Arab League (NUMAL)
Washington, DC
March 30 – April 2, 2023
Country Assignment: Bahrain
Chicago Model United Nations (ChoMUN)
Chicago, IL
March 30 – April 2, 2023
American Model World Health Organization (AMWHO)
Location: Chapel Hill, NC
Dates: April 13 – 16, 2023
Delegation Assignment: TBD