2021-22 Faculty Fellow Awards Announced by the Elizabeth D. Rockwell Center
The Elizabeth D. Rockwell Center on Ethics and Leadership at the Hobby School is pleased to announce the inaugural 2021 Faculty Fellows. The Center funds the awards to contribute to the understanding of ethics and leadership across academic fields. The interdepartmental arrangements help develop fellowship across the University of Houston and build momentum in universal research goals with other departments and the Elizabeth D. Rockwell Center at the Hobby School of Public Affairs.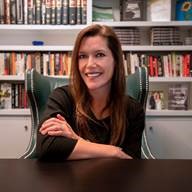 Renee Knake Jefferson, Doherty Chair in Legal Ethics
University of Houston Law Center
Mentored: The Ethical Obligations of Leaders
Professor Renee Knake Jefferson will use her Faculty Fellows award to work on her project Mentored: The Ethical Obligations of Leaders, inspired by her mentor and friend, the late Deborah Rhode, who was the second tenured female law professor at Stanford Law School and the most-cited legal ethics scholar in the nation. Her resulting article on the ethics of mentoring will include an analysis of the ethical obligations of leaders to mentor, examples of good and bad mentoring, and implications for women, especially female minorities, seeking mentorship in pursuit of leadership roles.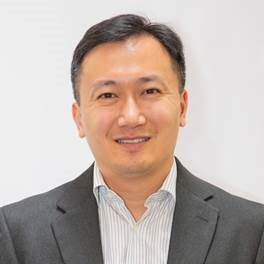 David Y. Kwok, Associate Professor
University of Houston Law Center
Anomalous Fraud Punishment
Professor David Kwok's project builds on his previous work on white collar crimes, and explores the complex relationship between ethics and civil and criminal laws regarding fraud. The goal of the project is to systematically identify anomalies in the hierarchy of fraud and punishment and to find "Are there significant areas in which the punishment regime deviates from the standard expectation?" His research, too, will result in an article on anomalies in which fraud is regulated and deterred.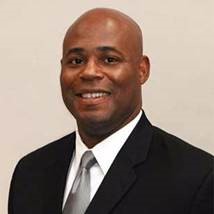 Curtis L. Wesley, Assistant Professor, Management and Leadership
University of Houston C.T. Bauer College of Business
Do the Right Thing: The Imprinting of Deonance at the Upper Echelons
Professor Curtis Wesley's project explores whether chief executive officers (CEOs) imprinted by a sense of duty are more likely to act ethically in decision-making. Using CEOs who are graduates of U.S. service academies such as the U.S. Naval or Air Force Academy as a proxy for duty-bound executives, his research will empirically test whether CEOs are more likely than other executives to issue financial correction restatements for previously erroneous reports. Professor Wesley's research will target top business ethics journals.