Sports & Entertainment
Comedian Russell Peters to perform at Cullen Performance Hall
By Lauren Stacks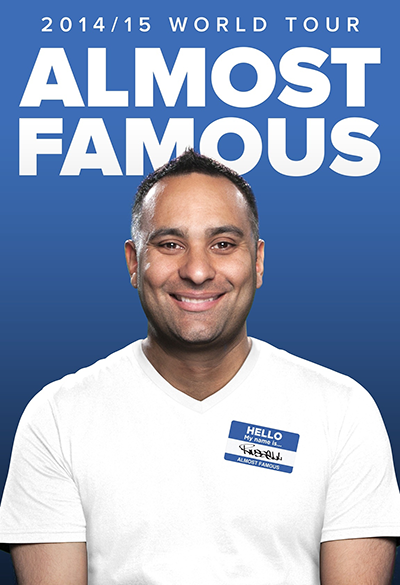 Comedian Russell Peters will be bringing his "Almost Famous World Tour" to the University of Houston campus.
Peters will perform at Cullen Performance Hall on Friday, Jan. 23, at 7 p.m. Tickets are now on sale and can be purchased online at entertainhouston.com, by phone at 713-462-6647, (877) COUGAR-5 or at the TDECU Stadium Ticket Office.
The show will feature all new material, plus Peters' lightning fast improv with the audience.
"I like to interact with the front rows," said Peters of his signature back and forth with the audience. "I use the interaction to take me from bit to bit. Some guys go on-stage with a script and don't deviate from it. That's not my style. I have my set and know what I want to cover; I just use the audience to move me in certain directions. It's very collaborative and each show is unique."
Peters last tour took him to 26 countries and more than 200 performances, with more than 300,000 fans attending his shows globally. He can be seen as a judge on NBC's Last Comic Standing, alongside Roseanne Barr and Keenen Ivory Wayans. Peters can also be seen in Jon Favreau's critically acclaimed movie, Chef.
The Almost Famous World Tour will also feature Russell's Official Tour DJ's; Toronto's DJ Starting from Scratch and New York City's DJ Spinbad, as well as video cameras and screens for an up-close and intimate show in an arena setting.