Facilities Planning & Construction
Pedestrian sidewalk completion scheduled along University Drive
By Brittanee Adams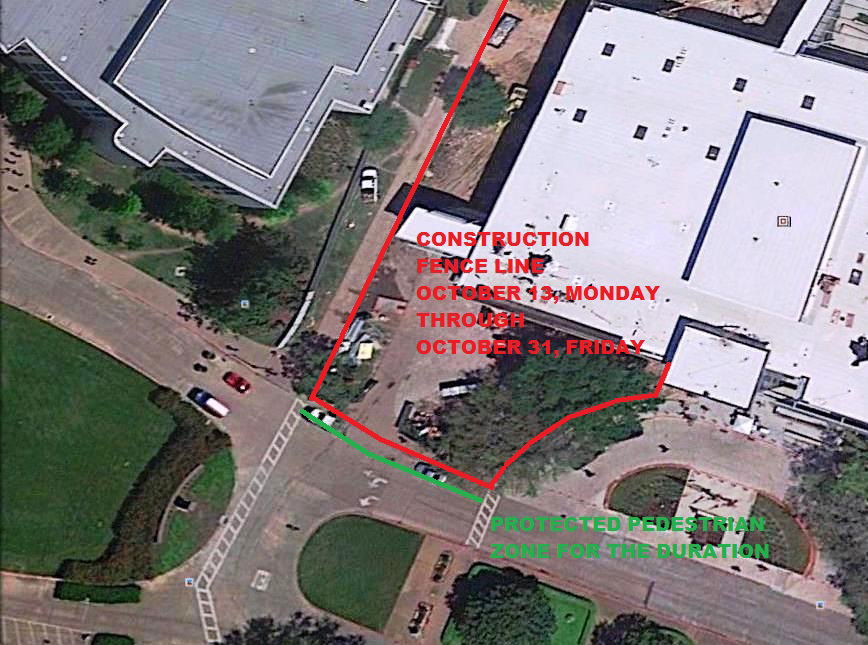 The University Center transformation project will be focused on completing the landscaping and sidewalk west of the site. The current fence line will push south to enclose all existing sidewalk west of the UC Circle, all the way to the newly completed fire lane along University Drive.
A temporary pedestrian walkway will be provided just outside the existing sidewalk and fence line, in the adjacent drive lane, protected by water-filled roadwork barriers. This will be in place between Oct. 13 and Oct. 31.
Contact Senior Project Manager Mei Chang with any questions related to this project at mmchang@central.uh.edu or 713-743-5729. For more construction project information, visit the projects section of the Plant Operations website at www.uh.edu/plantops/projects/.