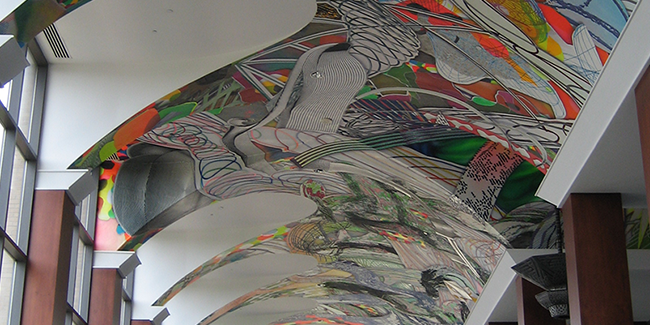 Administration & Finance
Public art professionals to gather at UH for annual meeting
The University of Houston, which has close to 300 diverse pieces of art on display across campus, will host the annual meeting of Texas Public Art Administrators later this month.
The TPAA is a networking group for public art professionals living and working in the state of Texas. It will be gathering at UH on June 27 in the Board of Regents conference room in E. Cullen.
Mike Guidry, the curator for the UH System's Public Art Collection, said approximately 25 public art professionals are expected to attend. While here, they will get a chance to tour the campus and see some of the interesting and diverse pieces that comprise the art collection. They will also take part in several roundtable discussions and get updates about many of the other public art collections in the state.
"This will be a wonderful opportunity to not only showcase UH's art collection, which is one of the largest maintained by a university, but to also learn about those of other entities and organizations across the state," Guidry said.