EQUAL OPPORTUNITY SERVICES
Baker named president of national diversity association
By Richard Zagrzecki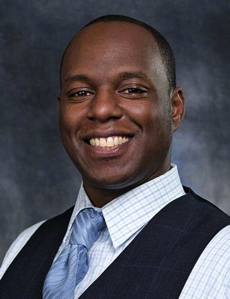 The American Association for Access, Equity and Diversity will be led for the next two years by Dr. Richard Anthony Baker, assistant vice chancellor/vice president for Equal Opportunity Services for the University of Houston System and the University of Houston.
Baker was elected president of the national not-for-profit organization this spring. His term stared July 1.
AAAED is an association that provides support, guidance and professional development for individuals serving in equal opportunity and diversity positions. As president, Baker will provide guidance and leadership for the association's nine regions, including developing training opportunities for its thousands of individual members.
"The core mission of AAAED is to support equal opportunity professionals with training and development in all initiatives that impact equal opportunity, from compliance to hiring," he said. "We want them to have the competencies that are necessary to be successful throughout their careers."
Baker has been a member of the association since 2011 and has previously served as a board member and director for Region VI, which comprises Texas, New Mexico, Louisiana, Arkansas and Oklahoma. He was the chair of the association's 2015 national conference in New Orleans, and also served as chair of its awards committee for two years. In 2015, he was honored with AAAED's President's Award for Leadership and Service.
In his role in the UH System, he oversees the Equal Opportunity Services offices that enforce the anti-discrimination policies at the four component universities, which includes responding to complaints and reports of discrimination and sexual misconduct for the more than 85,000 students, faculty and staff in the UH System. Last semester, he spearheaded the sexual misconduct reporting training that every UH employee was required to attend.
Baker holds a doctorate of jurisprudence from Texas Tech University, as well as a master's degree in public administration and a doctorate in higher education.