Real Estate
UH welcomes new director of Office of Real Estate Services
By Kristina Michel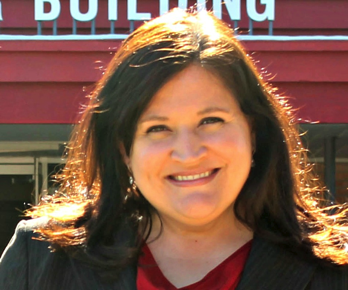 There's no question the University of Houston has experienced a great deal of expansion over the past decade. Athletics, Student Housing and Residential Life, and a number of colleges and programs have seen new buildings raised throughout campus, bringing increased services, programs, amenities and other benefits for students, faculty and staff. It's easy to forget that all those benefits began with the buying of a little property.
Ashlee Ross hopes to continue that expansion and development as the new director of the Office of Real Estate Services. Ross will oversee the procurement and leasing of the University's growing portfolio of properties, as well as properties at other campuses in the UH System. She will also work to ensure the UH System's current properties are maintaining regulatory compliance and staying up to date in their leasing agreements, and she will provide advisory services to administrators of the UH campuses.
"What's so great about this position is that it gives me the opportunity to do things that will matter long after I leave," said Ross. "The possibilities are endless."
Ross comes to UH with 10 years of experience in real estate law. She has a J.D. from the South Texas College of Law and a bachelor's degree in journalism from Baylor University. Prior to joining UH, she worked as an attorney at Houston real estate firms Morris, Lendais, Hollrah & Snowden, and Brown, Fowler & Alsup.
Ross said one of the things that attracted her to the real estate director position was how varied it was and how much it covered.
"It's a real jack-of-all-trades position, and it requires a lot of problem-solving," said Ross.
That's likely because of the sheer amount of properties and lease holdings the UH System has. Along with the four system campuses, UHS's core holdings include the Coastal Research Center, UH Sugar Land and UH Cinco Ranch, Wortham House (which serves as the residence of the UH System chancellor), and the College of Pharmacy's teaching and research facilities at the Texas Medical Center. It also has lease holdings at properties throughout the Greater Houston area as well as in Gonzales and Rockport, Texas and even in San Antonio.
Altogether, the UH System has more than 2,400 acres of core real estate holdings and more than 180,000 acres of leasehold interest holdings. However large and complex it can be, the Real Estate Services office manages it with a single purpose in mind: creating a home and environment where UH's creative and innovative spirit can cultivate and progress for years to come.
"The whole UH System is on an upward trajectory," said Ross. "All of the campuses are seeing growth in their programs and with students, and they need more space."
In the immediate future, Ross will focus on increasing her staff and formalizing procedures within the department.