Sustainability
Monthly sustainability meetups to kick off Sept. 1
By Richard Zagrzecki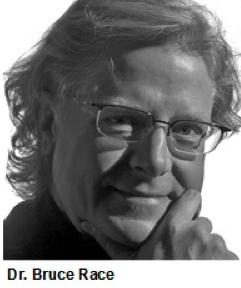 It is about to get easier for people interested in sustainability issues to connect with each other and learn about pressing issues that impact the University of Houston campus, the community and the world.
On Sept. 1, the Office of Sustainability kicks off its UH Sustainability Meetup program. The first gathering will take place from 6 to 7:30 p.m. at the Health and Biomedical Sciences Building in the Doctors of Texas State Optical Alumni Education Center.
The guest speaker will be Dr. Bruce Race, director of the University of Houston's Center for Sustainability and Resilience and Professor of Architecture in the Gerald D. Hines College of Architecture, who will cover issues in resilience, the theme for the September meetup. Food and drinks will be provided.
"The idea is to showcase different sustainability themes and build a culture of sustainability on campus and in the community by featuring guest speakers, group activities and networking," said Sarah Kelly, program manager for the Office of Sustainability.
The meetups will take place three times a semester during the fall and spring semesters. Each gathering will have a different theme and guest speaker. There will be an interactive activity that ties into the theme and allows attendees to engage with one another and even develop solutions for issues in sustainability. Information on future meetups will be posted on the Office of Sustainability's website and Facebook page.
The gatherings evolved after the Office of Sustainability noticed a lot of students who took part in its outreach events were asking how they could get more involved. Though initially targeted to connect students with each other, the meetups are also targeted to UH faculty and staff as well as community members.
"Students on campus have expressed a desire to learn more about sustainability issues, be more engaged on campus, and connect with other people who want to participate in intellectual dialogue in an interactive way," Kelly said.
During the meetups, the Office of Sustainability will provide buttons that people can wear to let others know their interests, such as biking, transportation issues or gardening. It's one more tool to allow them to connect with others who share similar sustainability-related interests.
"We want people to feel welcome and to share their opinions and their ideas," Kelly said. "We hope everyone who is interested in sustainability can come."