Links
Ever since the days of Homer, Greeks have long idealized their Mycenaean "ancestors" in epic poems and classic tragedies that glorify the exploits of Odysseus, King Agamemnon, and other heroes who went in and out of favor with the Greek gods. Although these Mycenaeans were fictitious, scholars have debated whether today's Greeks descend from the actual Mycenaeans, who created a famous civilization that dominated mainland Greece and the Aegean Sea from about 1600 B.C.E. to 1200 B.C.E., or whether the ancient Mycenaeans simply vanished from the region. Now, ancient DNA suggests that living Greeks are indeed the descendants of Mycenaeans, with only a small proportion of DNA from later migrations to Greece. And the Mycenaeans themselves were closely related to the earlier Minoans, the study reveals, another great civilization that flourished on the island of Crete from 2600 B.C.E. to 1400 B.C.E. (named for the mythical King Minos). Read more ...
---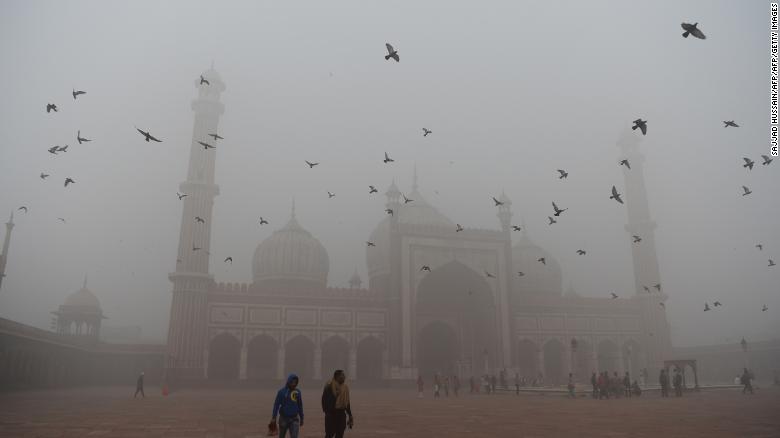 The Delhi government is scrambling to introduce a series of city-wide emergency measures, as the capital braces for yet another day of heavy pollution. The severity of the pollution has led city chiefs to implement a total ban on trucks entering the capital, as well as temporarily suspend all civil construction projects. On Wednesday, they took the highly unusual step of closing all schools. Air quality readings in India's capital have soared since Tuesday, with one monitor showing levels in the city were 969 -- the World Health Organization considers anything above 25 to be unsafe.
1. Article in CNN
2. Article in CBSN

More Professional Responsibility links
---
In the waning months of the Bloomberg administration, I worked for a time in a New York City Hall data group within the Health and Human Services division. One day, we were given a huge dataset on homeless families, which included various characteristics such as the number and age of children and parents, previous ZIP code, the number and lengths of previous stays in homeless services, and race. The data went back 30 years. The goal of the project was to pair homeless families with the most appropriate services, and the first step was to build an algorithm that would predict how long a family would stay in the system given the characteristics we knew when they entered. Read more...
More Authorship and Peer Review links
---
Soaring use of e-cigarettes among young people "is now a major public health concern," according to a report published Thursday from the United States Surgeon General. It is the first comprehensive look on the subject from the nation's highest public-health authority, and it finds that e-cigarettes are now the most commonly used tobacco product among youths, surpassing tobacco cigarettes. E-cigarettes, which turn nicotine into inhalable vapor, can harm developing brains of teenagers who use them, and also can create harmful aerosol for people around the user, the report said, citing studies in animals. Read more...
More Human and Animal Experimentation links
---