Physical Geology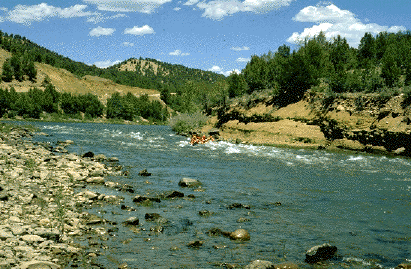 Geology : The Study of the Earth


I hate "blinking text" but it did catch your attention. I am interested in finding out more about you and your backgrounds. Therefore, if you will complete the following Survey before September 11, 2001, you will earn 10 points. If you submit after that date you will earn 5 points.
Define geology, physical geology, and historical geology.
Name the people and ideas involved with the early development of geology.
Define hypothesis, theory, scientific law, and scientific methods.
Describe the basic ideas of geologic time and the origin of Earth.
Describe the structure and general processes occurring in the Earth.
Introduction
To get the really "big picture", skim through the Overview of the Solar System. This is part of a large collection of material that you will wish to return to in the future.

The United States Geological Survey maintains This Dynamic Earth. I would take a brief look at it now and bookmark the site. You will find this a useful resource throughout the course.

Imagine that you are on a space ship approaching the third planet from a relatively small star in the Milky Way Galaxy. From a distance you recognize that the surface is divided into two parts - solid (terrestrial) and liquid (your sensors tell you that the liquid is water). An atmosphere (with about 79% nitrogen, 20% oxygen and 1% water, carbon dioxide and other gases) is indicated by the presence of clouds.

As you approach you become aware of irregularities in the elevation of the land surface. From an intermediate distance you begin to see color differences on the land and in the water. Your sensors detect the probable presence of life (the presence of ozone, water, and oxygen). Closer still you begin to detect evidence for processes (wind, water and ice) which are actively modifying the surface of the planet. You and your fellow travelers speculate about the history of the planet you are about to visit. Are the gross features (the distribution of land and water, for example) permanent? How do areas become uplifted? An Overview of the Earth seems appropriate at this point.
Internet Resources
In each chapter I will present a selected set of Internet resources which directly relate to the contents of each chapter.
A Virtual Field Trip to an Impact Structure
"Impact craters are usually caused by meteors that strike the surface of a planet or planetary body. A meteor is a mass of extraterrestrial material passing through the atmosphere of a planetary body. Because meteors are thought to have originated during the formation of the solar system, they could supply information about its origin."

Read about impact structures and then take a virtual field trip to the Wetumpka Impact Structure.

Early in the history of the solar system impacts were much more frequent. Why do you think the moon is heavily impacted but the Earth's impact structures are much less visible?
_________________________________________________________________________________________________
| jbutler@uh.edu |E-mail the ClassListserv|Read the ClassListserv|
|Textbook Home Page |Glossary of Geologic Terms|Search These Pages|
|Other Courses|Resources|Grade Book|
_________________________________________________________________________________________________
Return to the Physical Geology Home Page
Copyright by John C. Butler, July 29, 1995