DSAES News
July 21, 2022
Kolby Robinson joined the Division of Student Affairs and Enrollment Services as the Urban Experience Program assistant director, managing and directing the Diamond Family Scholars program. The program began earlier this year with a $17 million gift from Houston philanthropists and UH alumni Andrea and Andy Diamond and aims to promote higher education for UH students who have aged out of the state foster care system.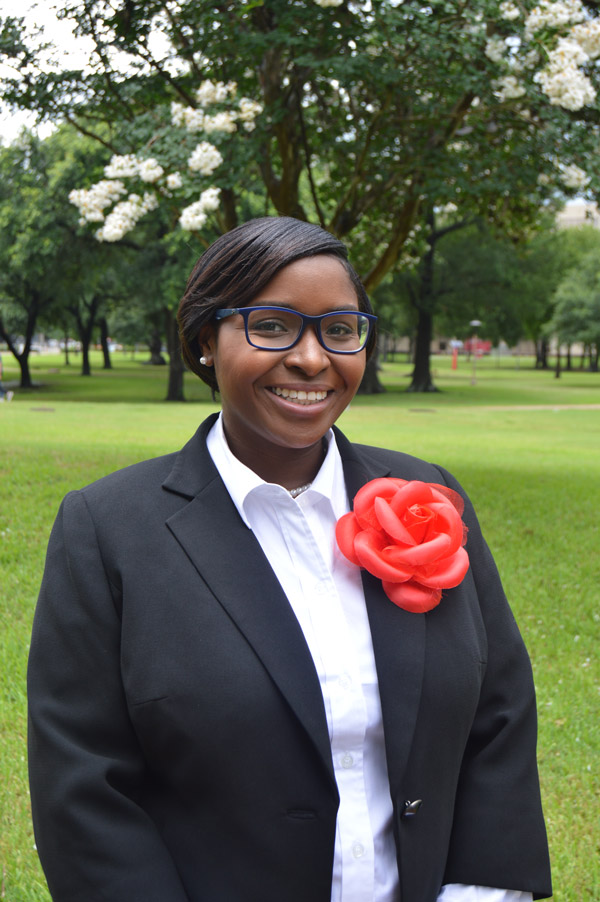 Robinson brings almost a decade of licensed social work experience to the University to serve underrepresented populations, having served most recently as director of social work at Afton Oaks, a skilled nursing facility. Previously, she worked in case management, handled resource referrals, conducted family counseling, and assisted with insurance options for various populations.
"We are fortunate to have a leader with Kolby's breadth of expertise to guide the students in the Diamond Family Scholars program," said Vice President for Student Affairs and Enrollment Services Richard Walker.
Robinson is leading a specialized student success program that will grow in capacity every year. "I am thrilled to have the opportunity to lead a groundbreaking program such as the Diamond Family Scholars at UH," Robinson said. "Only a handful of programs like this exist in the nation, so it is exciting and very rewarding to be so closely involved with these remarkable Coogs."
The Diamond Family Scholars program is the preeminent initiative of the UH Urban Experience Program which empowers students with academic, personal, and professional development resources which propels them as successful students. The Urban Experience Program provides opportunities for the university's diverse student population by preventing minor obstacles from becoming major setbacks to degree achievement.
"There is an excitement with Kolby coming on board to the UEP family," said Raven Jones, director of the Urban Experience Program. "Her warmth, knowledge, and experience are an asset to us and to the division of student affairs and enrollment services."
Robinson earned her Bachelor of Science in Child and Family Studies with a minor in psychology from the University of Louisiana and her Masters of Social Work from Stephen F. Austin State University.