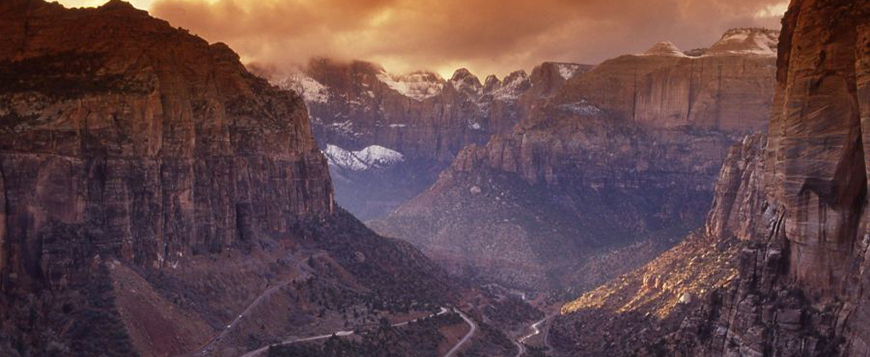 In most years, the Forum will host two or three visitors to campus to present their research to students and faculty. See below for information about upcoming and past speakers.
Spring 2022
February 25: Alexander Orwin (Louisiana State)
"Mind over Matter: Averroes' Innovative Discussion of Gender Equality"
See poster HERE.
April 13: Donald Drakeman
"From Breakthrough to Blockbuster: The Business of Biotechnology"
4 p.m. in the Honors College, room 212S
Or Join via Zoom at this link:
https://us02web.zoom.us/j/82790791465?pwd=bERFcVdjRmszRFc1MHFrRy9WMXpYUT09
See more details HERE.
Fall 2021
September 17: Allison Stanger (Middlebury College)
"Consumers vs. Citizens: The American Constitution in the Digital Age," Constitution Day Lecture
See poster, photos here and here.
December 10-11: Persian Letters Conference
*supported by the Jack Miller Center
Spring 2021
(all events held online) 
February 12: Keith Whittington (Princeton University)
"Freedom of Thought and the Struggle to End Slavery"
March 12: Steven Smith (Yale University)
"Patriotism, Our Most Contested Virtue"
Fall 2020
(held online)
September 16: "Limits of Liberalism during the American Founding: The 'anti-democratic' thought of Jefferson and Adams"
A celebration of Constitution Day with UH Ph.D.s Robert Ross (Utah State) and Bruce Hunt (Angelo State).
*supported by Jack Miller Center and Institute for Humane Studies
October 9: "Demagoguery, the Presidency and the Constitution Today"
Benjamin Kleinerman (Baylor), Stephen Knott (U.S. Naval War College) and Jeremy Bailey
*supported by Jack Miller Center
October 23: "The Fire is Upon Us: James Baldwin, William F. Buckley Jr., and the Debate Over Race in America"
Nicholas Buccola, Linfield College
*cosponsored with political science; supported by Jack Miller Center
October 23: Reading Frederick Douglass Faculty
discussion with Nick Buccola, author of "The Political Thought of Frederick Douglass: In Pursuit of Liberty"
*cosponsored with Phronêsis; supported by Jack Miller Center
Spring 2020
February 14: "Free Speech: Its Importance and Limits"
Donald Downs, University of Wisconsin
*sponsored by IHS grant on freedom of speech and intellectual inquiry and cosponsored by Jack Miller Center

February 20: "The Female Drama in Plato's Republic"
Charlotte Thomas, Mercer University
*sponsored by grant from Jack Miller Center
March 3: Live Commentary on Super Tuesday
Henry Olsen, Washington Post
*cosponsored with Honors College
Spring 2019
April
: Wayne Ambler (University Colorado-Boulder)
"Livy's 
History of Rome
"
Fall 2018
September 14: Jonathan Marks (Ursinus College)
"Left, Right, Wrong"
October 29: Norma Thompson (Director, Whitney Humanities Center)
"Teaching the Great Books"
Spring 2018
February 23: Steven Smith (Yale University)
"Lincoln and the Politics of 'Great Ambition'"
"Political Philosophy and the Dark Arts" 
April 5: Dan Cullen (Rhodes College)
"The Situation of Freedom"
Fall 2017 
September 15
: Jeffrey K. Tulis (The University of Texas at Austin)
Constitution Day: "Rhetorical Presidency"
Spring 2017 
January 25
: Jeremi Suri (The University of Texas) 
"Russia versus the West: Hostilities between Russia, Europe, and the United States from Lenin to Putin" 
Fall 2016
James W. Ceaser (University of Virginia)
"The Presidency and Demagoguery"
September 26: David Ciepley (University of Denver)
"The Constitution as a Corporation"
Spring 2016
January 25: Arthur M. Melzer (Michigan State University)
"Philosophy Between the Lines – The Lost History of Esoteric Writing"
March 4: George Thomas (Claremont McKenna College)
"The Idea of a National University"
March 5: "The Future of American Political Thought" (conference)
With Paulina Ochoa Espejo (Haverford College), Ben Kleinerman (Michigan State University), George Thomas (Claremont McKenna College), Daniel Kapust (University of Wisconsin-Madison), Aurelian Craiutu (Indiana University-Bloomington), Natalie Taylor (Skidmore College), Daniel Klinghard (College of the Holy Cross) and Justin Dyer (University of Missouri)
April 15: Paul Carrese (Air Force Academy)
"Moderation and American Grand Strategy"
Fall 2015
September 18: Stephen Wirls (Rhodes College)
Constitution Day: "Thomas Jefferson on Character, Virtue, and a Constitution of Liberty"
November 6: Keith Whittington (Princeton University)
"Constitutional Construction"