Certificate of Congressional Recognition Presented to HHP's Sport Administration Program
U.S. Rep. Sheila Jackson Lee presented a Certificate of Congressional Recognition to HHP's Sport Administration Program for being one of the organizers of the discussion "The Game Changers: From Raised Fists to #TakeAKnee". The discussion panel featured game-changers: athletes who have incorporated activism into their personal brand and profession - including 1968 Olympian John Carlos and former Texans running back Arian Foster - and influential academics. Together, they weighed in on social activism and how it intersects with sports, race, and media in today's society.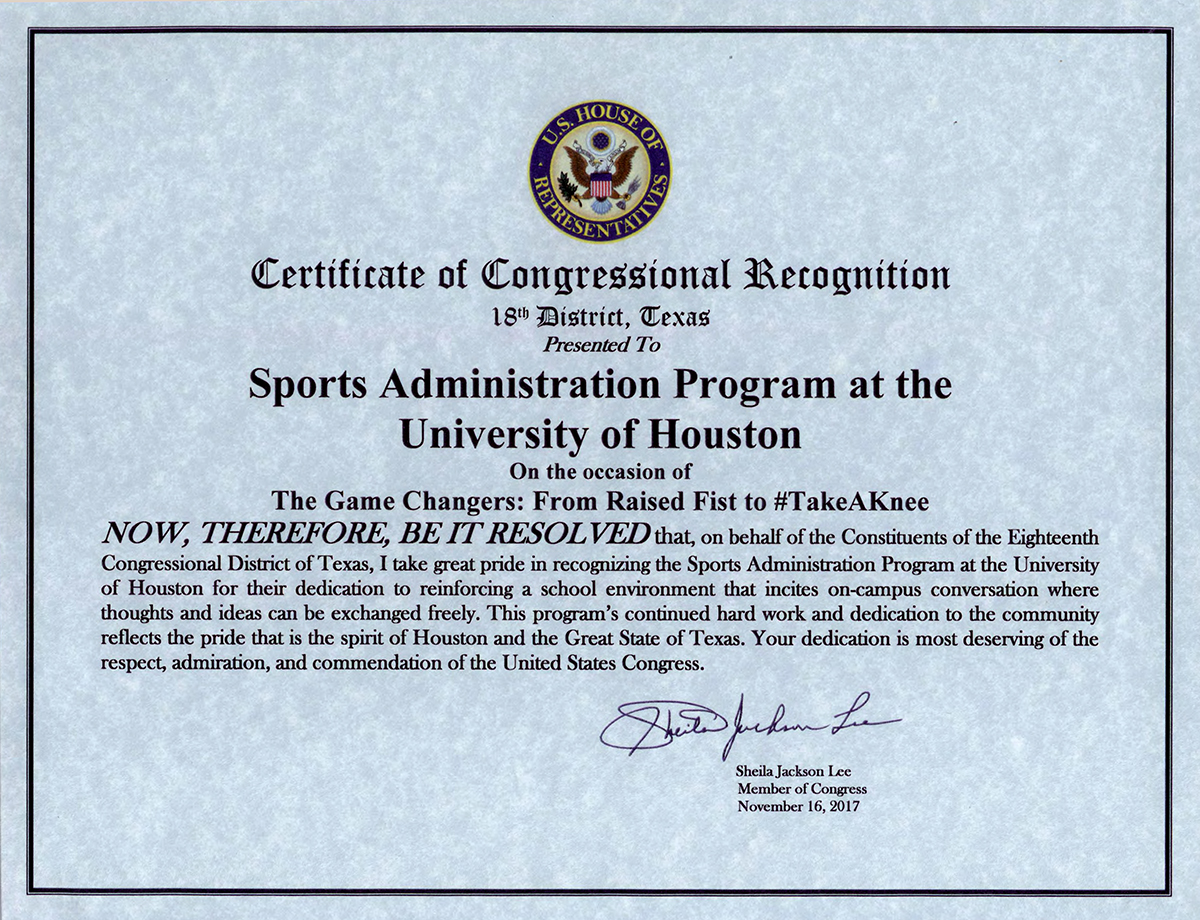 This event was jointly produced by HHP's Sport Administration program along with the Jack J. Valenti School of Communication and UH African American Studies. The sold out event was broadcast live on Nov. 16th 2017.
You can watch a recording of the discussion below: