HHP's Research at NASA Featured in the UH Magazine

The University of Houston Magazine has an extensive feature on the research partnership between HHP scientists and NASA's Johnson Space Center. The article described HHP faculty Dr. Mitzi Laughlin's study to examine changes in astronauts' muscle strength and function during extended space flights. Dr. Laughlin is working on a 5-year, $1 million grant from NASA to follow eight crew members before, during and after missions to the International Space Station (ISS). Dr. Richard Simpson is studying astronauts' immune systems - his $1 million, four-year grant examined the blood, saliva and urine of crew members before, during and immediately after missions to the ISS and measured natural killer cells, potent cells capable of killing virus-infected cells and cancer cells.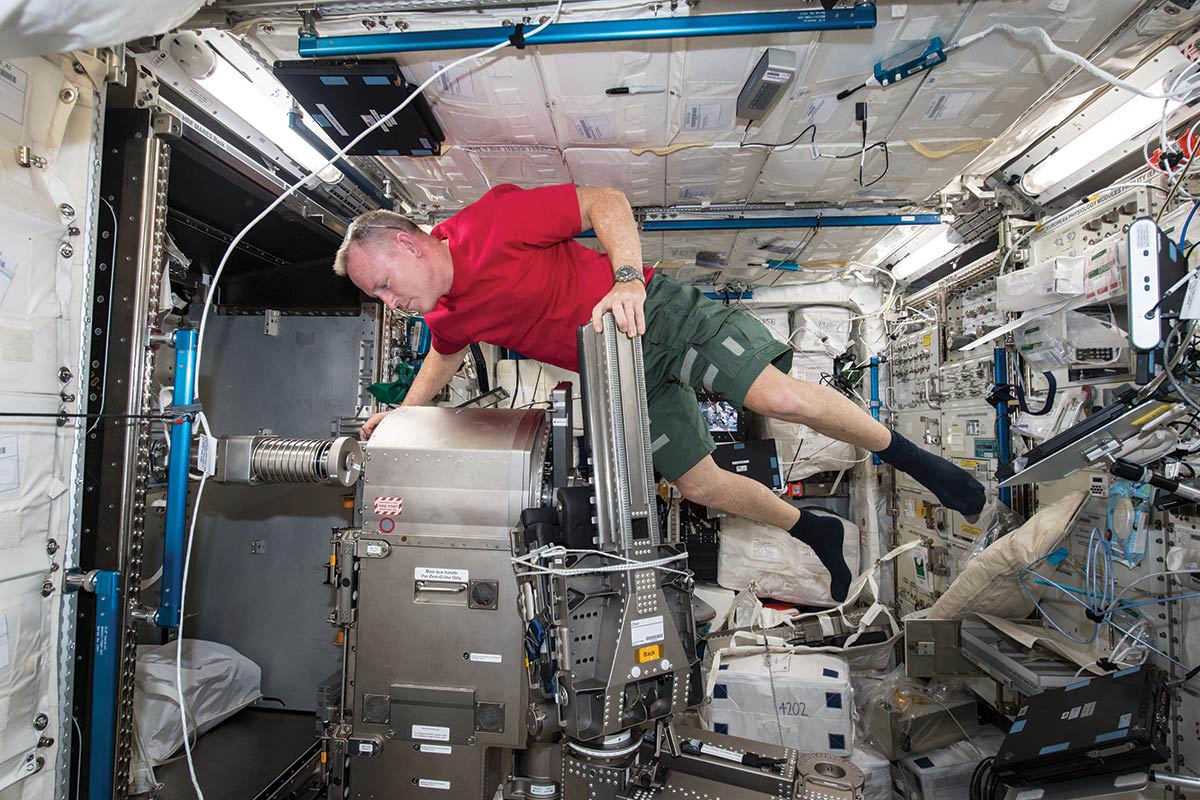 NASA astronaut Barry Wilmore working on the Muscle Atrophy Research and Exercise System (MARES)
aboard the International Space Station. Photo courtesy of NASA.

Dr. Simpson also has partnered with NASA and other UH researchers to study behavioral and psychiatric risks associated with extreme isolation and confinement and the effects of simulated microgravity and acute radiation exposure on viral infectivity and host immune evasion.
HHP doctoral students like Austin Bigley and Hawley Kunz, working with their HHP faculty mentors, have provided real-world contributions to space flight challenges.
Below is a excerpt from the article:
"Our faculty have long been involved in space flight research," said Dan O'Connor, HHP professor and department chair. "With NASA's missions increasingly involving longer time in space, research about how humans adapt to living in space and how we might counteract some of the negative effects is vitally important."

"Research being done at UH aims to discover and apply ways to keep humans healthy while living in space."
Read the entire article on the UH Magazine website
Learn more about Dr. Simpson's research