HHP Alum and First Responder at the Boston Marathon Attacks, to Run in the 2014 Boston Marathon
HHP Alum Vladimir Ivkovic will run in the 118th Boston Marathon as a member of the Massachusetts General Hospital's Emergency Response Fund Team. Vladimir, who got his Ph.D. in  Kinesiology from the HHP department in 2012, was among the first responders, and rendered emergency care to victims at the 2013 Boston Marathon attacks. His run will also raise money to provide social services for victims of disasters and their families, emergency care, disaster relief and preparedness training.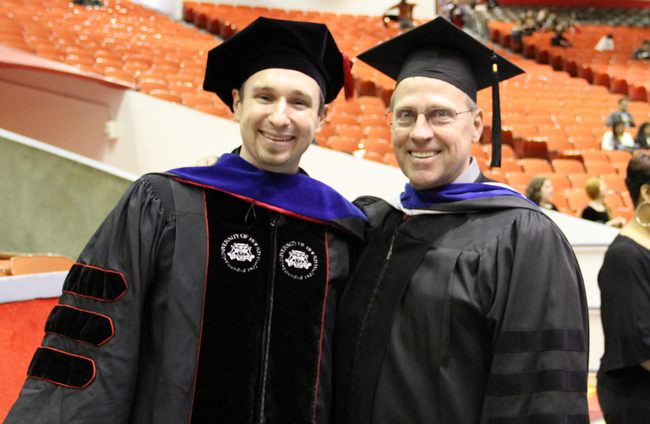 Vladimir Ivkovic with his advisor Dr. Paloski at Commencement 2012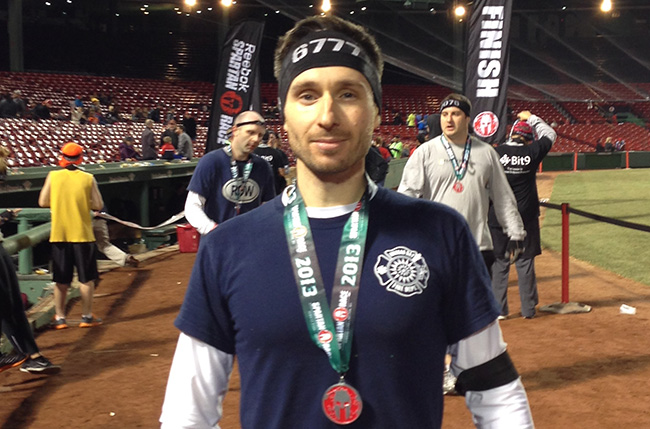 Vladimir Ivkovic (Photo courtesy: International Space University)
The International Space University featured Vladimir in an article on their website, below is a excerpt from the article:
"While it was a horrible and tragic day, the dedication and selfless work of the first responders and volunteers that I witnessed will stay with me forever. In the chaotic aftermath of explosions, these people displayed the best of humanity: strangers helping strangers, random acts of kindness, random acts of love." Vladimir is immensely honored to have shared the company of such people at such a time, and that he was able to render emergency care to some of the victims.
Read the entire article on the ISU website
Link to Vladimir Ivkovic's fundraising page on Crowdrise.com