Whole Foods Market Community Giving Day Benefits HHP's Shastas Cafe
HHP students and faculty volunteered at Whole Foods providing nutrition advice and demonstrations to customers on Dec. 3rd 2014. The event on Whole Foods Community Giving Day, benefited HHP's Shastas Cafe which recieved 5% of the after tax profits for the day.
.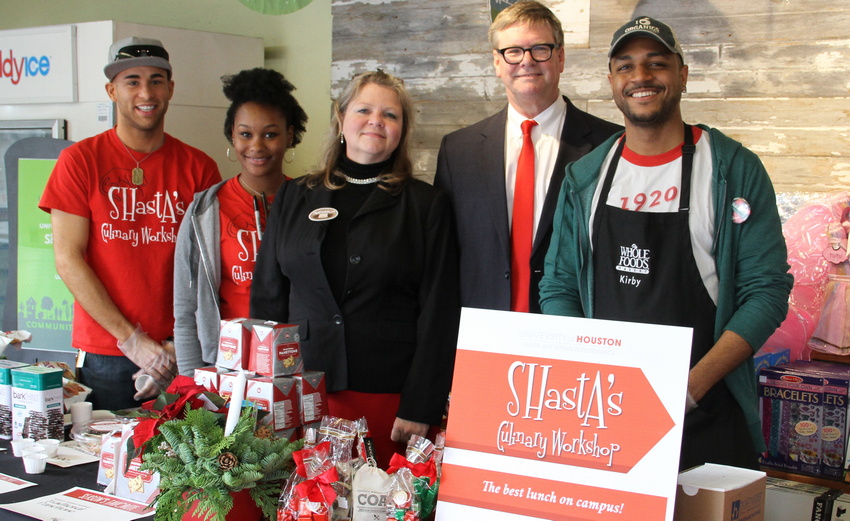 HHP Chair Dr. Layne and HHP faculty Ms. Svendsen-Sanchez with students and Staff at Whole Foods
The Daily Cougar featured the event in an article titled "Whole Foods grant gives Shasta's a fresh opportunity"
Below is a excerpt from the article:
"Whole Foods has these community outreach grants available for those that match their mission," said Shasta's Director Ann Svendsen-Sanchez. "We applied for each Whole Foods store and got the grant for the Kirby location. They were attracted to us because we share similar values, such as preparing foods at home and growing produce ourselves."

The grant gave the students the opportunity to get hands-on experience with preparing food for other customers."My classmate Scott and I handed out free samples and were greeted with many smiles and happy customers," Dao said. "These customers were very curious and thought it was very cool that the UH Nutrition Department was getting funded by the proceeds at Whole Foods that day."

The grant will bring new opportunities to the student from Shasta's. It is being used to build a garden for students to get hands-on experience with growing their own produce and herbs for the café, as well as the chance to learn more about botany.
Read the entire article on the Daily Cougar Website
.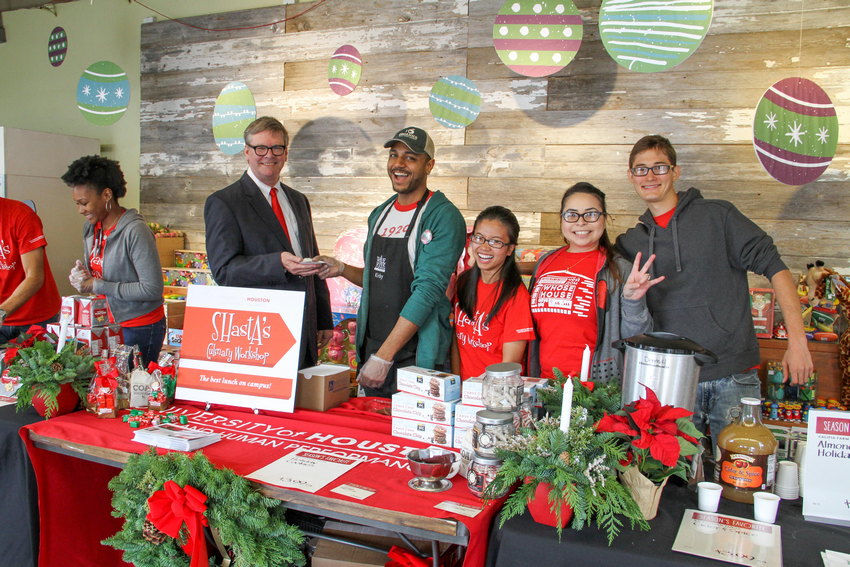 Dr. Layne with Whole Foods staff and HHP students
.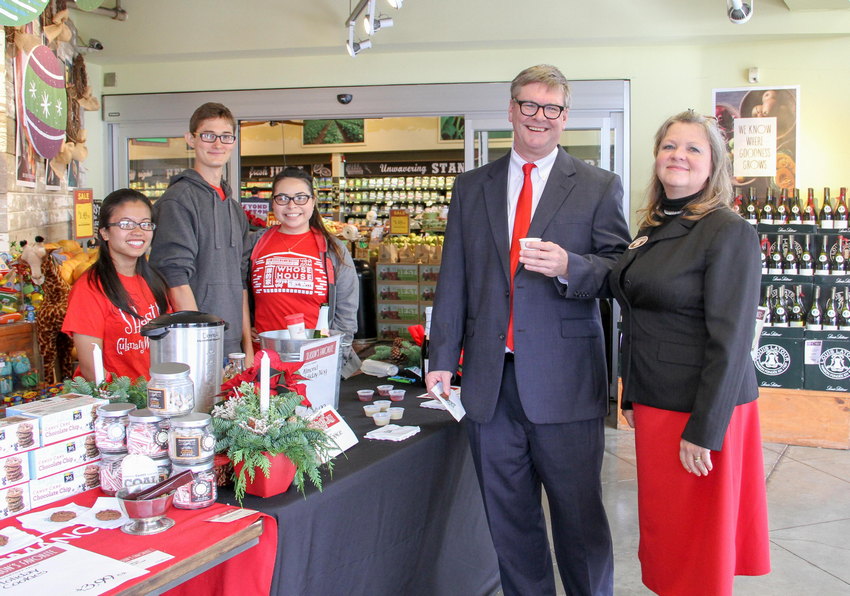 HHP Chair Dr. Layne and HHP faculty Ms. Svendsen-Sanchez with students at Whole Foods
More images from Whole Foods Community Giving Day
HHP students handing out free samples

HHP students interacting with customers

Students giving nutritional information on products to Dr. Layne

HHP students interacting with customers

HHP students giving nutritional information

Dr. Layne and Ms. Svendsen-Sanchez with Whole Foods staff

Students giving nutritional information on products to Dr. Layne

HHP students interacting with customers