My Personal Interests
ROMANCE
Fiancee:
Beth A. Auslander, Ph.D.
Check out my
HOBBIES
COMEDY

If you've ever enjoyed hearing someone's funny misperceptions of song lyrics, you'll LOVE my MONDEGREENS page!

Check out the official Saturday Night Live web page

Go to my favorite cable channel, COMEDY CENTRAL
SPORTS

University of Texas football, where I was on the team way back in 1984!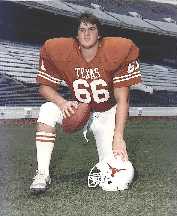 Click on the picture for the "full-size" view!
OTHER PEOPLE WHOM I'M CLOSE TO