William Dye, II son of William Dey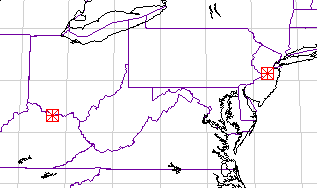 William Dye II was born on August 1,1740 in Middlesex County, New Jersey and he died in 1806 in Mason County Kentucky in 1808.
William Dye married Phoebe Mounteer in New Jersey. Came to Mason County Kentucky from Plainfield New Jersey with the Shotwell, Morris, Stout, Drake, Arms and Cahill families. Did this group pass through the Jersey Settlement? It is 509 miles from Cranbury, New Jersey to Maysville, Kentucky.
William Dye purchased 300 acres of land in Mason county KY May 3, 1793. (Deed book A, page 277. The spelling is William Die.)
He married Phoebe Mounteer who was born in New Jersey and died in Mason County, Kentucky in 1818/19. They had nine children:
John Dye was born in 1762
Joseph Dye was born on February 6, 1766
William Dye was born on December 6, 1768
Mounteer Dye was born ~ 1770 and Married Elsey Glenn on December 11, 1798
Ruth Dye was born ~ 1775 and married Robert Glenn on May 12, 1795
Mary Dye was born on March 12, 1777
Margaret Dye was born on December 12, 1780
Abigail Dye was born in 1785 and married Peter Dye on April 20, 1804
Luke Dye was born on October 2, 1790
Will of William Dye
The copy of the Will of William Dye appears in the History of Mayesville and Mason County, Kentucky (W. Glenn Clift).
This 13th day of August, 1806, I, William Dye, Senior, of the County of Mason and the State of Kentucky ....... recommend to be buried in a decent manner at the discretion of John Dye, my son, and Miles W. Conway, whom I here appoint my executors .....

I given a bequeath to my beloved wife, Phebe, two negroes, Phillis and Jin, two beds, a hores and saddlle, two cows, tables, size chairs, pot, kettle, frying pan, two smoothing irons and small wheel, also the dwelling house and improvements to go to my son, John Dye. I give and bequeath unto my son, John Dye, 100 acres of land, the half of this tract including the dwelling house and improvements I also give and bequeath unto my son Mounteen Dye one hundred acres of land and other half the track. I also give and bequeath unto my son, William Dye, Jr. two dollars cash. I give, grant and bequeath unto my son William's children, the 100 acres of land that my son William lives on, and it is my will and desire that my son William should be the guardian for his children and not the executor. I Give, grant and bequeat unto my daughter, Ruth Glenn, a negro boy named Cuff. I give and bequeat to my daughter, Polly Forman, a negro boy named Orviz. I also give and bequeath to my daughter, Abigail Dye, a negre boy named Dick. Moreover, the balance of my moveable estate to be valued by men that shall be recommended by my executors and appointed by the court to value the estate and their appraisement shall be equally divided bytween my daughters Ruth Glenn, Polly Forman, and Abigail Dye, after deducting what sum of money may be wantingto defray expenses.

IN WITNESS WHEREOF I have hereunto set my hand and seal the day and year above written. WINTESSES:

Abram Wise
Mounteen Dye
Benjamin Burroughs

Joyce Ryman passed along the following Dye story:
Old Billy Dye
The following appears on pages 204-205 of Dr. Daniel Drake's book, "Pioneer Life in Kentucky." Dr. Daniel Drake was the son of Isaac Drake, one of three brothers, who were the first settlers of Mayslick, KY. Dr. Drake was 2 1/2 yrs. old when they landed on June 10, 1788 at "The Point," (Maysville).

Its not a pretty story, but it's part of the Dye history and therefore I will past it along.
"One of our Jersey neighbors, "old Billy Dye," as he was always called, a pushing kind of farmer, also purchased negroes. I was often sent to his house on errands, and one day I reached his door just in time to hear the last blows and groans of a whipping. The slave came out in agony and tears, and the floor was strewn with fragments of the rod, over which he stood in the rage of a demon. On returning home, I related the whole to father, whose blood welled with indignation and he demanded to know if I did not speak out and let the old man have my mind; becoming almost angry with me because I had held my peace. This man had daughters, who brought disgrace on his name, and his two sons, after marrying, died confirmed drunkards; and still this was one of my principal visiting houses, and one of the fashionable places of resort for the young people of the neighborhood."
Jack Baker believes that the "old Billy Dye" in Dr. Drake's book would have been William Dye II. "Dr Daniel Drake was born aboout 1786 and by 1788 was in Mayslick KY (Mason County). Assuming he was 10-12 when he was sent to "Old Billy Dye's house" on errands and assuming Old Billy Dye was late 40s or older at the time....then Billy Dye was born before 1750.

If the above assumptions are reasonable correct, then William Dye II (born on January 1, 1740 Plainfield, New Jersey; died in 1808 in Mason County, Kentucky) married on 24 Jan 1762 to Phoebe Mounteer would be a "good" candidate for "Old Billy". William II and Phoebe's son, William III was born 6 Dec 1768 Middlesex Co NJ. William III would have been in his mid-thirties when Dr Drake was "running his errands" so he seems to be a little young to be "Old Billy"

"The will of Phebe Dye, wife of William, Sr. is dated August 27, 1817. It disposes of some negroes and other personal property and several times mentions " my graduaghter, Eliza", this Eliza being the only new heir indicated by name. She must have been a favorite with her grandmother as she is given two or three bequests."

Use the RETURN arrow on your browser to return to where you requested this link