John Dey, Son of John Laurens Dey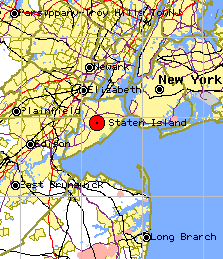 John Dey, the son of John Laurens Dey, was born on Staten Island, New York in 1711 and he died in Monmouth County, New Jersey in 1772
John served in the militia as a Captain of the Second Regiment, from Middelsex County, New Jersey, and is listed in the Official Register of Officers and Men (Stryker, p. 389). and the DAR Patriot Index, 1774-1783. His commanding officers were Colonel John Wetherill, Colonel John Neilson, Lieutenant Colonel Azariah Dunham, First Major John Duychinck (who is reported in Stryker to have deserted to the enemy), and Lieutenant Colonel Richard Lott.
John Dey married Mary Applegate (Although this is in dispute by some who claim that more evidence is needed, I include this link because the circumstantial evidence which is outlined in this link is compelling.) They (John and his wife) were members of the First Baptist Church of Hightstown, NJ. John died 1, Oct, 1776 and Mary on 13 June 1799 in Middlesex Co, NJ [from Dye Data supplied by Sherry Neff -- note the difference in date of death for John Dey - 1772 and 1776]
Regina Berry notes : "This family group is based on the listing of children in a will of John Dey, Monmouth Co, NJ. There is some evidence to indicate a line through a John and Anne Dey of NJ, then Hans Lawrence on Staten Island, then Laurens Duyts of New Amsterdam. Much research needed here. Some wills exist; but other records are needed to substatiate the line as proven."
A hand written (by a J.O. Dye) copy of his will reads as follows:
Will of John Dey, Son of John Laurens
1770 Feb. 16. Dye Will John of South tra... of Perth-Amboy, Middlesex Co. Yeomau; Will of Wife, Mary 30 pounds worth of personal estate, and fire wood, provisions, etc from my plantation. Also 10 pounds yearly. The rest of my personal and real estate I give to my six children and one grandson - namely, John Dey, Thomas Dey, William Dy, Exekiel Dey and Amos Dye and my daughter Patience Mount and my grandson Ezekiel Rogers. children to have their shares when of age. Executors - Sons, John Dey, Thomas Dey, and Dmos Dey.

Witnesses - Peter Perrine, Isaac Perrine, Nathaniel Fitz-Randolph

Proved October 1, 1776

Lib. 18, P. 40.

The handwritten copy goes on to say -- Note: Not in direct line but included for the information will contains.....

Probate: 16 Feb 1770, John Dey of Perth Amboy, Middlesex Co. NJ. My well beloved wife Mary. Rest of estate to my six children and one grandson - my son John Dey, Thomas Dey, William Dey, Ezekial Dey, Amos Dye and my daughter Patience Mount.
Will of John Dey, Son of John Laurens
Regina Barry has provided the following copy of John Dey's will.
Early NJ Wills Vol 18 Pgs 40ff
FHC microfilm 0522722
In the name of God Amen this sixteenth day of February Anno Dom One thousand seven hundred and seventy I John Dy of the South Ward of Pearth Amboy in the County of Middlesex and Province of New Jersey Yeoman being now in sound mind and memory but calling to mind the Mortality of the Body do make and ordain this to be my last will and Testament, and do hereby revoke, disanal, and make void all other Wills and Testaments. By me heretofore made allowing and confessing this and no Other to be my last Will and Testament AND in the first place I give and reccomend my Soul to God AND touching such worldly estate which God has given me in this Life I give and disperse of it all, in the following manner. & form With all the Exceptions therein mentioned. And in the first place here I give & bequeath unto my well-beloved wife Mary Thirty pounds worth out of any part of my personal estate at her choice when appraised at the real value to her her heirs & assigns forever. Also I give unto my said wife Mary as long as she remains my widow the use of any one room in my now dwelling house, garden room ready fenced, firewood cut short at her door, fruit for her use of every kind that my plantation produces with Liberty of water & to come & go as she pleases all which said Profits and privileges I give to her or any under her. Also ten pounds proclamation
Pg 41
Money per year to be paid unto her yearly and every year by my executors hereafter named all to be taken outof the profits of my land. Again I order all my just debts and funeral charges to be paid or some loan con.... with out of my moveable estates or lands. AGAIN after my wifes dower of thirty pounds & other debts and charges are fully paid THEN the residue and remainder of my whole estate real & personal I give & dispose of it all unto my six children & one grandson NAMELY unto my sons John Dy Thomas Dy Wm Dy Ezekial Dy and Amos Dy & my daughter Patience Mount to each of them one equal share and unto my grandson Ezekial Rogers one quarter or fourth part as much, as one of my said children which I give respectively to them to each of their heirs and assigns forever (excepting what is herein excepted) only always allowing that my sd son William and my sd daughter Patience shall each of them pay out of their share or legacie ten pounds twenty in all unto my said son Ezekial when he shall be twenty one years old. Again I order all my plantations and other estate to be sold or otherwise divided as all my said children can or shall conclude on But do advise that two of my said sons may keep all my lands and possessions, at a price that men indifferently chosed by my said children shall set & pay of the others shares and legacies. Again I order that my Executors shall act for my legaties whilst in NonAge & hold their legacies until that ..... arrive to fill age. AGAIN I order my son Ezekial to serve his mother until of full age but leave it to the discretion of my sd wife & execuotrs wether to bind him out to a trade and AGAIN I give to my son Ezekial a colt called his colt and my hunting gun. Again I order and my will is that if either one or more of my
Pg 42
Legaties Dies with Issue then their portion to be Equally divided amongst the surviving of my sd children. AGAIN I order & my Will is that if my said Wife dies without Will her portion to be equally divided amongst all my said children. LASTLY I Ordain and Appoint my three sons John Dy Junr & Thomas Dy & Amos Dy Execrs of this my last will and Testament. Signed Sealed Published and pronounced by the said John Dy to be his last will and Testament. In prescence of sd John Dy
Peter Perrine, Isaac Perrine, Nat.l Fitzrandolph.

Be it remembered that on the first day of Octbr 1776 personally appeared Peter Perrine and Nathaniel Fitzrandolph two of the Witnesses to the within Will who being respectively sworn on the Holy Evangelist of Almighty God did Severally declare and say that they and each of them were personally presnt and did see John Dy the testator within named Sign and Seal the same and heard him Publish pronounce & declare it to be his last Will and Testament. That at the doing thereof the said Testator was of sound Mind & Memory so far as these Deponents know and as they verily Believe and that Isaac Perrine the other subscribing witness was present at the same time and Subscribed his Name as a Witness to the said Will together with these Deponents in the presence of the said Testator Peter Perriene hisXmark; Natl Fitz Randolph Sworn the day abovesaid before me Cha: Pettit Surrogate.
Pg 43
The foregoing Will being Prov'd and Probate was granted by His Excellency Govr Livingston unto John Dy & Thomas Dy Executors in the said Will Named being first sworn truly to perform the same witness a true Inventory & render a true Acct when thereto lawfully required. Given under the Prorogative Seal the day & year aforesaid. Cha: Pettit Regr


Regina's notes continue:
"He married 5. Mary [___?___] in New Jersey. Mary [___?___] was born in New Jersey. Her parents are not known. Mary died after 1770 in New Jersey. Many researchers state her name as Mary Applegate, based on a family story of the Dyes that Ezekial Dey had an uncle Anthony Applegate, who was killed in his doorway in NJ by Tories." [If true, this would have been Ezekiel's Uncle Anthony Applegate by birth! - see Applegate Lineage] No suitable Mary appears in any Applegate research; and hard evidence is lacking for an appropriate Anthony Applegate. More research needed here. Other oral reports state that John Dey & Anthony Applegate married sisters. The Perrine family also has the story about an Anthony Applegate shot in his doorway - father of Thomas Applegate who married Sarah Baird." If the circumstantial evidence is valid, Ezekiel Dye's grandmotherwas a Perrine. Ezekiel's second wife, Sara Egbert Paul, was related to the same Perrine family.
Hugh Vores, , in his history of the Applegate Family in America, notes that:
5A1D. Mary Applegate, born ; died . She married John Dye, of South Amboy, born ; died . He executed his will on Feb. 16, 1770; it was proved on Oct. 1, 1776 (see 5 NJ Wills 156). It names 6 children and one grandson. With one exception, additional information on Mary(Applegate)Dye's children has not yet been developed. The numbers which appear in the following list are the Vorees labeling system.

Children:

5A1D1. John Dye, Sr., born 1732; died 1822 in Washington County, Ohio. He was an executor of his father's estate. [I will refer to him as John Dye Sr. to provide an internal reference point. His first wife was ___ Mount. [Was she related to the ____ Mount that John's sister Patience married?]

5A1D2. Thomas Dye, born 1738 ; died in 1821. He was an executor of his father's estate. He married Nancy (Unknown) and they had at least four children : Amos, Ezekiel, Enoch and Joseph. It appears that he did not migrate from Cranbury, Middlesex County, New Jersey.

5A1D3. William Dye, born 1750?; died after 1772. No additional information has been found. [He married Jane Mason on January 16, 1764 in Monmouth County, New Jersey. She was born in New Jersey. Her parents are not known. Jane died in New Jersey.]

5A1D4. Ezekial Dye, born near Cranbury, in Middlesex Co., NJ on July 1, 1750; died on July 1, 1830 at Renrock, Noble Co., Ohio. He married (1) in 1779 to Elizabeth Cox, born 1757; died before 1808; (2) in 1808 in Westmoreland Co., Pa. to Mrs. Sarah M.( Egbert ) Paul, born ; died . There were 19 or 20 children by the two marriages. The youngest was Furman Dye, born Feb. 18, 1820; died . He married Nancy McElroy. It was stated in the Boston Transcript for February 16, 1927 that "Furman (10 years old when his father died) wrote an account of the Battle of Monmouth as he remembered his father relate it". (In Ohio records, Furman's name also appears as Ferman, Firman, and Forman. The reason for his name is not yet known).

5A1D5.Amos Dye, born 1749?; died 1797 in Prince William County, VA. He was an executor of his father's estate. [He married Mary Chamberlin after February 2, 1778 in Monmouth County, New Jersey. She was born in Monmouth County, New Jersey. Her parents are not known. Mary died in New Jersey. Amos died after 1778 in Monmouth County, New Jersey. ]

The GENEALOGICAL MAGAZINE OF NEW JERSEY, VOL 50, No. 2 (May 1975); p84 ; Monmouth County NJ Historical Association, Freehold, New Jersey NOTE: Amos Dey appears in 1778 with 228 acres of land, 3 horses, 8 cows and 2 pigs. In 1780, his holdings include 12 pigs.

5A1D6. Patience Dye, born ; died . She married James (?) Mount before 1770. [From Regina Barry: Is this the Patience __ named as the wife of Samuel Mount, p 135 vol 4 Stillwell Hist Gen Misc? . After 1806, the family supposedly went west to Warren Co. Ohio.]

5A1D7. ________ Dye, born ; died . She married Isaac Rogers, born ; died . They had at least one child - Ezekiel Rogert. Or, did Patience Dye first marry Isaac Rogers and then (2) James Mount?
Ezekiel named five of the sons from his first marriage John, Thomas, William, Amos and Ezekiel. The children of John Laurens Dey frequently used these first names.

[The name "Dye" was "Day" or "dey" which is attested by an old deed which was given by the U.S. Government to Ezekiel Dey and signed by the President, John Adams. Ezekiel deeded the same lands to another party and signed Ezekiel "Dey". Legend explains that as follows : His new neighbors in Pennsylvania changed his name. They called him "Dye: instead of "Dey" and finally he called himself "Dye" and signed accordingly. Thus the change.]

Ezekiel Dye -- Generation 5

Return to the Dye Lineage Page