In an era marked by increasing demands for transparency and accountability from elected leaders, a new study from researchers at the University of Houston reveals many local governments in Texas fall short when it comes to one of the public's best mechanisms for holding officials accountable: the recall election.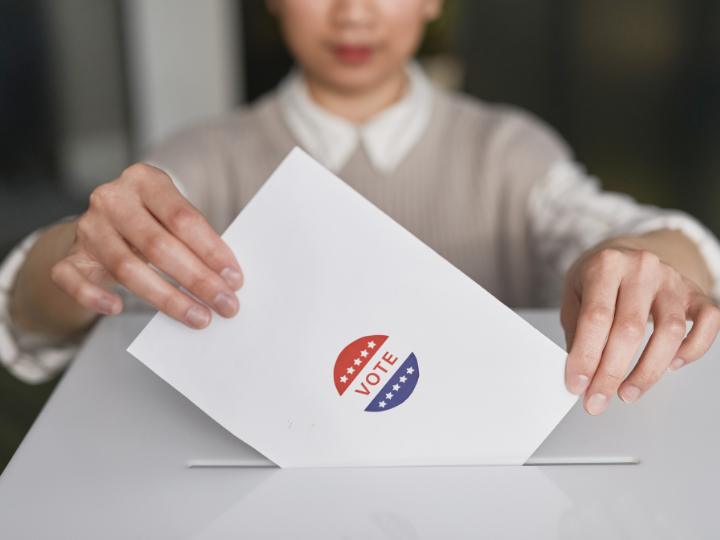 "The micropolitics of local government give significant power to individuals if they know how to use it," said Brandon Rottinghaus, political science professor at the UH College of Liberal Arts and Social Sciences. "We investigated how just a few people can have a major impact on the governing process."
Recall elections, which are considered a vital component of the democratic process, allow citizens to remove a corrupt or ineffective incumbent representative from office before the completion of their term. The process for initiating a recall usually involves petitioners collecting enough signatures before voters then decide whether the elected official should be removed.
But Rottinghaus says in many Texas municipalities, the laws governing who can be recalled, and for what reasons, are vague, which could put partisan interests or personal grudges over the will of the majority.
"Recall elections are rare," Rottinghaus said. "But city charters have very loose requirements for triggering a recall and that is a recipe for abuse that needs to be addressed. It might only take a few motivated people to overturn an election."
While some states allow for the recall of any public official, in Texas, recall elections are limited only to municipal office holders, such as mayors, city council members and some judges. And not all recalls are successful. From 2007 to 2022, there were 211 recall efforts in 102 cities but only 95 made it to a vote, with the incumbent recalled in 60% of those elections.
Rottinghaus and his research team examined charters in nearly 400 cities across Texas and found 89% had a provision for a recall but 64% did not require specific criteria for triggering a recall. Of those cities that did, most listed "incompetency," "misconduct" or "malfeasance in office." And most cities had a grace period when an incumbent could not be recalled, typically the first 3 to 6 months in office.
"We don't want to say recall elections are bad. Just the opposite, actually," Rottinghaus said. "Recall elections are a great tool for local accountability, but reforms need to be put in place to shore up the integrity of the process."
The study suggested several recommendations for cities to consider in order to protect democratic rule:
Amend city charters to include specific removal justifications: Most cities had no justification required, leaving opponents to include odd or minor complaints justifying recalls. 
Include a 50% threshold for triggering a recall and a two-thirds of voters threshold for removal from office. 
Hold recall elections with next concurrent election: Turnout in municipal elections is generally poor and those seeking to manipulate the process may use low turnout in a special election to install their preferred candidates. 
Limit the timing and total number of recalls per candidate: Most cities give a grace period for when candidates can be removed, but the guideposts should be more prominent. 
Clarify and increase ease of access of charter requirements for recall: Clarity about the rules can help make the recall process smoother. 
Encourage a "cooling off" period with hearings: A public hearing is an opportunity to present the facts pertinent to the charges specified in the recall petition.
"Recall elections are a crucial tool in safeguarding democracy in Texas and across the country," Rottinghaus said. "By committing to these principles, our leaders can preserve the voice of the people in shaping the future of their society." 
The study is part of a series of briefing papers done through the UH Election Lab, a collaboration between Rottinghaus and his undergraduate students, and funded through a grant from the American Political Science Association.