When it comes to heart disease, the numbers are staggering—one death every 33 seconds and nearly 700,000 deaths annually.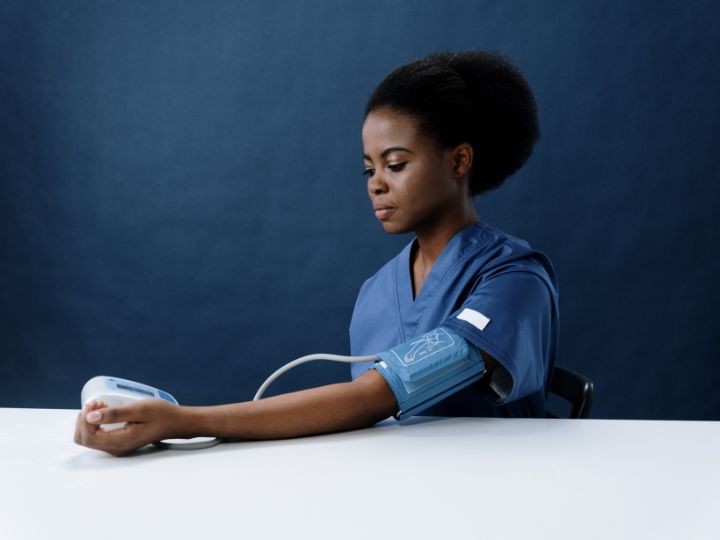 For African Americans, the statistics are even more sobering as men and women in the population are 30% more likely to succumb to conditions associated with cardiovascular disease.
In addressing this ongoing health crisis, health care professionals and scientists often turn to the Jackson Heart Study (JHS) for guidance. This resource (containing data from a groundbreaking study that began in 1997) has long informed the health and social science communities about genetic and environmental risk factors associated with heart/cardiovascular disease in African Americans.
Only select universities and medical schools are selected as official Vanguard Centers for this study with exclusive access to JHS data. These centers are charged to generate and share critical JHS findings with researchers from around the globe. Among the latest institutions to be selected as a JHS Vanguard Center is University of Houston Population Health, a groundbreaking initiative to advance quality of life through a holistic approach.
As a JHS Vanguard Center, UH Population Health will work directly with researchers, review their manuscript proposals, help them to submit proposals to the JHS Coordinating Center and provide them with data for their respective studies.
"This will open doors for further research on health topics affecting communities of color," said Marino Bruce, director of UH Population Health Collaboratories and associate dean at the Tilman J. Fertitta Family College of Medicine.
The Jackson Heart Study is the largest research effort focused on cardiovascular health among Black men and women. Co-sponsored by the National Heart, Lung and Blood Institute and the National Institute of Minority Health and Health Disparities, the JHS is an observational longitudinal study following 5,300 Black men and women in Jackson, Mississippi.
At the study's onset in 2000, the average age of its subjects was 54 years old. Over the years, these participants have provided anthropometric, biological, clinical, economic, genetic, psychological and social data during extensive research examinations and surveys. Data for JHS is updated every five years.
"The Jackson Heart Study data has variables on individual social environments, health behaviors and other non-medical factors related to cardiovascular disease," Bruce said. "It also has comprehensive clinical data including risk factors for diabetes, high blood pressure, high cholesterol, renal disease, stroke, heart failure and other health complications. It is the largest epidemiological study of cardiovascular outcomes among African Americans in the world."
Bruce added that the Jackson Heart Study is particularly critical in understanding the health challenges faced by African Americans in the south.
"For Black communities, living in the south is quite different than living in the north," he said. "The social climate, culture and stressors can differ considerably across places with different economies, histories, politics and topographies. The findings in the Jackson Heart Study may not be applicable for all African Americans, but they provide an informative look at the myriad of health-related factors affecting men and women of color in the United States."
Bruce has turned to the Jackson Heart Study for his research on the influence of social factors on obesity, hypertension, and chronic kidney disease risks among Black adults and their children. These studies have been published in leading journals including Appetite, American Journal of Hypertension, American Journal of Kidney Diseases and Ethnicity and Disease.
Serving as a JHS Vanguard Center complements UH Population Health's mission to drive discovery to improve quality of life among residents in Houston, the state, the region and beyond. According to Bruce, the data available through UH Population Health is also accessible for faculty and students on campus and can serve as a catalyst for collaborative research across disciplines.
"Having a Vanguard Center right here on campus provides UH professors and student researchers with opportunities to look at cardiovascular health in African Americans through a new lens," he said. "Ultimately, research emerging from work with JHS data will stimulate new questions and perhaps more importantly, discover new answers."
- By Mike Emery