The U.S. Department of Energy has awarded grant funding towards the $4.9 million LSU-led project to support the first phase of the Pelican Gulf Coast Carbon Removal study. The Pelican Consortium, which includes Shell and the University of Houston, will evaluate the feasibility of building a direct air capture (DAC) hub in Louisiana. DAC technologies capture carbon dioxide directly from the atmosphere. The captured carbon dioxide can then be used to manufacture products or be permanently stored in deep geological formations.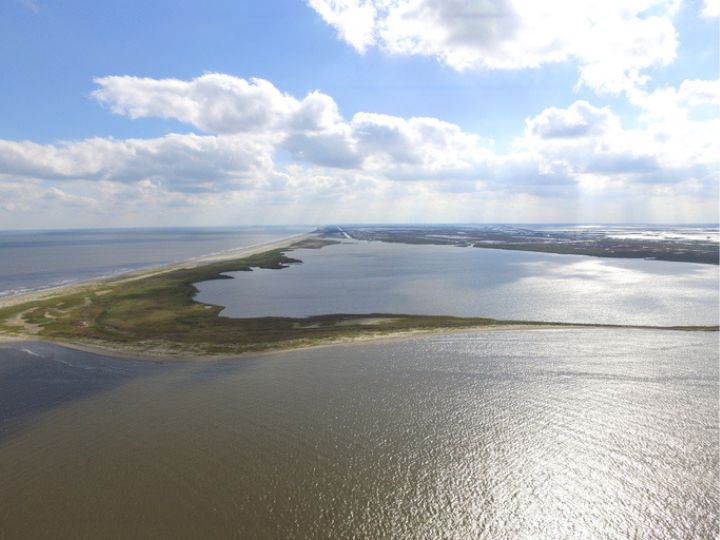 The project will leverage existing regional infrastructure in one of the highest emitting areas on the Gulf Coast, benefit the local energy workforce, and support decarbonization innovation in the region. Consortium members plan to investigate research and development pathways to protect and preserve the region's energy economy while meeting the nation's future energy needs.
"This support of development and deployment of direct air capture technologies is a vital part of carbon management and allows us to explore sustainable technological and commercial opportunities," said Ramanan Krishnamoorti, vice president for energy and innovation at the University of Houston. "As the Energy University, located in Houston – a city rich in diverse talent and experience from the energy industry, UH has a unique advantage of continuing to build on Houston's global leadership and demonstrating solutions at scale. We are honored to be part of the Pelican Consortium and by fostering this collaboration with LSU and Shell, we will amplify the impact of this project across the Gulf Coast and beyond."
The Pelican Consortium will focus on evaluating the potential for scaling up and deploying multiple DAC technologies and address some of the most challenging aspects of DAC: energy and water consumption and land use. The UH portion of the work will be under the primary direction of Joseph Powell, founding executive director of the Energy Transition Institute at UH and a renowned chemical engineer with decades of industry experience.
"We look forward to working with Shell and LSU to address a grand challenge and opportunity in the energy industry," Powell said. "The University of Houston, a Carnegie-designated Tier One research university, is ready to contribute to the research, development and demonstration of transformative energy technologies for a sustainable and economically viable future for the region and the nation."
"DAC can be an important technology for addressing difficult-to-decarbonize sectors such as aviation and marine transport as well as chemicals, or to achieve negative emissions goals," he added.
The Pelican Gulf Coast Carbon Removal project continues LSU's research efforts in carbon capture, utilization, and storage.
"We're excited to work with Shell and UH on this project," said Greg Upton, LSU Center for Energy Studies interim executive director and associate professor-research. "Collaborative carbon removal research like this supports efforts to keep pace with the global movement toward a less carbon-intensive economy."
Shell, an established giant in the oil and gas industry, has an important role to play in the project.
"Shell is proud to work with LSU and the University of Houston as the technical delivery partner of Pelican Gulf Coast Carbon Removal," said Adam Prince, general manager for Carbon Capture & Storage Strategy and Growth at Shell. "Advancing carbon management technologies is a critical part of the energy transition, and effectively scaling this technology will require continued collaboration, discipline, and innovation."
The Pelican DAC project is one of 14 selected by the DOE for early-stage feasibility assessments of potential future DAC hubs, ownership structure and business models, according to a DOE announcement.