Aspiring High School Biology Teacher Credits teachHOUSTON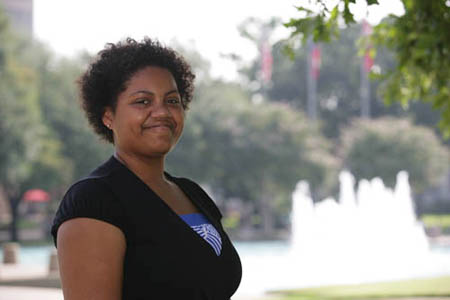 Jackie Ekeoba, a top student in the teachHOUSTON teacher-preparation program at the University of Houston, earned a merit scholarship, made possible by a gift from the Sid Richardson Foundation. Through the support of a stipend, she also works in the program's administrative offices, where she is able to practice her skills learned from the program by helping newer teachHOUSTON students with their lesson plans.

A high-resolution photo is available by contacting Lisa Merkl at lkmerkl@uh.edu or 713-743-8192.

Photo by Thomas Campbell