DSAES News
July 21, 2022
Dr. Cheryl Person wasn't expecting this.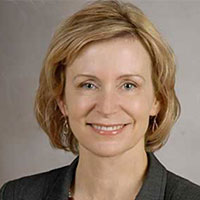 When COVID-19 shut down campus in March, the Student Health Center already had a plan in place to continue providing psychiatry services to patients. The clinic's chief psychiatrist thought of it as a temporary, stop-gap measure to make sure patients could continue to get help when the pandemic forced the whole world to go virtual.
That temporary solution will now become a permanent offering. After several weeks of successful televisits, the response from students has been clear: They like telepsychiatry so much they want the remote option to stay available even when the University of Houston campus reopens.
"This surprised me," Person said. "But a lot of people like it better. Even the really skeptical students really liked it after we started. I don't think our students will let us not keep it."
From No Shows to Full Schedule
The Student Health Center has been surveying patients on how well it has been doing during Lockdown 2020, and the responses have been overwhelmingly positive about the Psychiatry Clinic's televisits. Although other services saw a natural decline in the number of patients, the Psychiatry department has been as busy as ever.
"We're running at pretty much full capacity," Person said, "although the number of sessions should take a natural dip over the summer."
One of the first signs of success was a noticeable drop in the number of no-show patients. On-campus, students would skip their session, would be late getting across campus, or would have problems parking. "That's obviously not an issue with televisits," said Dr. Jon Rusciano, when "they literally can just roll out of bed to make it on time."
"I am busier now on a daily basis than when we were in the office," said Rusciano, who is the Psychiatry Clinic's only other physician.
In the first few weeks of the year, the Psychiatry Clinic had 683 appointments with 335 patients. From the time campus closed down through May 22, the clinic has had 1088 appointments with 322 individual patients. This same time last year, the clinic saw 303 patients in 856 appointments. The patient satisfaction survey has been a steady 4.8 out of 5 during the lockdown.
Another advantage of telemedicine, Rusciano said, is that they can now have check-ins with patients who are not in Houston. Before the lockdown, they'd see patients toward the end of the spring semester to make sure they would be OK until August. "Now we can see students from anywhere in Texas," he said.
Ready for Quarantine
The Psychiatry department began offering remote services as soon as the campus closed. Health Center officials suspected that the worldwide pandemic would eventually force a citywide quarantine, so staff had the televisits set up before Houston's stay home order was even issued.
"We saw the closure coming," Person said. They realized students who'd gone home for spring break would be put in the predicament of not being able to return and then running out of medications and unable to obtain refills. "We didn't know how long we'd be gone," she said.
So, they were ready.
They set up different apps that offered secure connections that also comply with HIPAA, the Health Insurance Portability and Accountability Act that ensures patient privacy and security of their personal information. Their first choice is called Doxy.me, but if that service is overwhelmed, they move the sessions to Zoom with patient consent. Another app they use is called Doximity, which is also HIPAA compliant. In all cases, patients simply have to click a link to log into the session.
Then Psychiatry Clinic Nurse T'Juana Derbigney-Hampton personally reached out to every clinic patient to set up secure messaging and consent.
"Initially some students were hesitant," Derbigney-Hampton said. "They weren't sure how private it was going to be." But she encouraged them to give it a try, and to find a private place in their home. "But now many will log in next to their parents or boyfriend," she said.
She's also heard first-hand from patients how much they like the new system. "A lot have been so excited that they don't have to deal with traffic or finding a parking spot," Derbigney-Hampton said. "They don't have to deal with those hurdles."
Drs. Person and Rusciano have another theory to explain why televisits have been such a success: not only does it offer that convenience, it is also beneficial for many patients suffering from certain anxiety disorders.
"For a lot of people with anxiety disorders, we really struggle to get them to that first appointment," Person said. "It's almost too much for their anxiety to have to meet people, to come on campus. This really makes that not an issue."
"Having that first visit via video really eliminates a lot of the stress and anxiety those students feel," Person said.
Rusciano said he's noticed that patients who struggle with social anxiety—the ones who tend to avoid large groups of people—have been doing well during social distancing. In fact, some people who did not realize they had social anxiety have made the connection that staying home initially improved their mental health.
Rusciano also said he's noticed trends in the types of issues patients have sought help for during the pandemic:
Anxiety over grades. UH's grading policy change alleviated some of that stress for many students;
Finances. Other students were forced to move back with their families after losing their jobs. This loss of financial independence hit many of them hard.
There are also the ramifications of the ongoing economic uncertainty.
However, Dr. Rusciano notes that overall, "the students have adapted well to this new type of visit and have communicated to us the convenience it provides."
Students have not required medical withdrawal letters from the Psychiatry Clinic this semester—for the first time ever in Person's recollection. And students self-report to their psychiatrists that their grades are much better this semester and that they are doing better academically.
The patient satisfaction survey backs up the need for televisits—several students commented that they wish it had been offered sooner—and speaks to the quality of care the Psychiatry Clinic has provided during COVID-19.
One student responded that the televisits have been very useful. "As someone with major depression, I wish this was available year-round, as I sometimes have trouble leaving my house. Dr. Person is just as awesome through the computer as she is in person. Working with her has been the best experience I've ever had with a psychiatrist."