DSAES News
July 21, 2022
There are a number of memes floating around now, joking about the tidal wave of badness that 2020 has brought in less than half a year.
But the stress, sadness, and anxiety that recent events have brought, coupled with the COVID-19 pandemic, is no laughing matter, health experts say.
Should students be struggling with what's been happening in the country and around the world, then the University of Houston can help: Both the Student Health Center's Psychiatry Clinic and the Counseling and Psychological Services (CAPS) department continue to offer remote sessions.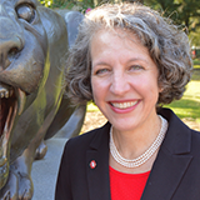 Taking care of yourself often starts with "nourishing the body, mind and spirit," said Dr. Suzy Harrington, assistant vice president for student affairs — health and well-being. And that sometimes means seeking help for your mental health.
"There is no new normal," she said. "Everything is evolving so quickly, there is only the now. And in the now, as we deal with staying safe, with decision fatigue, with emotional rollercoasters and violence in the world hitting at our very core of safety at so many levels, taking care of ourselves and each other is more vital than ever, and often gets pushed aside."
There are a number of ways students can seek psychological or psychiatric help until campus reopens:
CAPS offers teletherapy via phone or video, and right now all fees — including late cancellation fees and session fees — are waived:

During business hours, call CAPS at 713-743-5454;
After business hours, call that same number and follow the prompts to leave a message or connect with the after-hours clinician.

Let's Talk is a consultation service currently offered via phone or video. It offers easy access to informal confidential consultations with therapists from CAPS and is available to the entire UH community — students, staff, and faculty.
The Student Health Center's Psychiatry Clinic offers telepsychiatry. Appointments can be made by calling 713-743-5149. The televisits, which began as soon as campus closed, have been so popular and well-received by patients that the Clinic plans to continue to offer this service even after the campus reopens.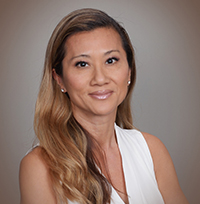 Dr. Norma Ngo, director of CAPS said her department is focusing on helping students "during this time of immeasurable pain, anger and grief in the face of racial and societal injustice against Black people."
"We know how heavily accumulated racial traumas weigh on people's mental health and well-being, and we want students to know that we are here if they need a safe space to process," she said. "Students can call CAPS between 8:30-4 pm, Monday through Friday to get connected to our telehealth counseling services. If students are in a crisis and cannot wait until we open, they can call us 24/7 to speak to an after-hours clinician."
Since COVID-19 forced UH to close, the Clinic's two psychiatrists have actually seen an increase in the number of appointments, and patient feedback has revealed that televisits are especially ideal for those who suffer from social anxiety. But there are many reasons why someone may want to speak with a psychiatrist, said Dr. Cheryl Person, chief psychiatrist at the Clinic.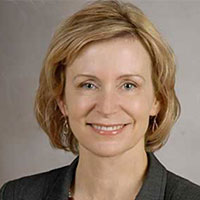 "Students who have noticed a worsening in their mood or an increase in anxiety during the pandemic may benefit from psychiatric evaluation," Person said. "This is especially true after exams have ended and the pandemic leaves a student isolated and without their normal summer activities and social support."
Psychiatrists can also prescribe medication if it would benefit the patient, although they also develop an individualized plan that might include exercise, yoga, meditation, and supportive therapy.
Psychologist or Psychiatrist?
When should you seek help, and when you do, should you see a psychologist or a psychiatrist?
Dr. Person said you might need to seek out a psychiatrist if, despite your best efforts, symptoms are not improving over time. If therapy alone does not seem to be helping the student improve, then medication prescribed by a psychiatrist might help. Research indicates that the combination of medication and therapy can be more effective than either alone.
Also, if a student has a previous history of a mood or anxiety disorder and the symptoms have returned.
"Sometimes, students think that psychiatrists are scary or that we will only give you pills even if you don't want them," Person said. "This could not be further from the truth. We are here to support students on their mental health journey.  We work collaboratively with students and tailor any treatment to the needs of the student."
Harrington said she hopes students won't hesitate to contact CAPS or the Psychiatry Clinic if they need help.
Nourishing the body, mind and spirit, she said means, "getting enough sleep, reaching out to friends, taking time to play, literally stopping to smell the flowers, minimizing negative screen time, and recognizing these are stressful times and anxiety is normal. It also means reaching out for help if it becomes overwhelming."