DSAES News
July 21, 2022
UH Wellness is proud to announce that J.R. Rubinsky has joined the staff as the new assistant director of the sexual violence prevention and education program.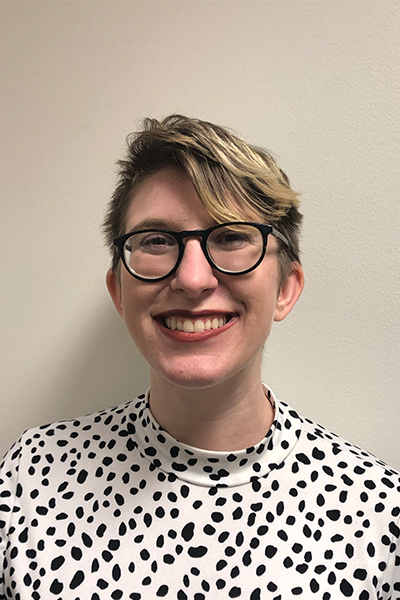 They oversee the direction and assessment of university-wide sexual violence prevention and education at the University of Houston. They will also spearhead multidisciplinary violence awareness and risk reduction programming in regards to sexual assault, consent, relationship violence, stalking, and bystander intervention. 
Rubinsky graduated from Tulane University with a BSM in psychology and marketing, as well as Washington University in St. Louis with an MSW in violence and injury prevention. They have worked in the field of sexual and relationship violence prevention for the past six years.
In addition to working in non-profits, Rubinsky has worked as a consultant providing education, resources, and advice to individuals, communities, and companies in Texas; Washington, D. C.; Louisiana; Missouri, and Mississippi.
Rubinksy's interest is in violence prevention, sexual health, relationships, LGBTQ+ identities, and restorative justice. They believe that all oppression is connected and fighting to end sexual violence must include ending all types of violence.
Rubinsky enjoys playing board games, eating Thai food, and playing with their cat, Lilith, when not at work.
Rubinsky said they are excited to be a part of the UH team and collaborate with others. They are especially excited to facilitate bystander intervention programming, a healthy relationship & sexual health series, trauma-Informed educational workshops, and programming workshops around the nine dimensions of wellbeing.
Quoting Brené Brown, a quote Rubinsky said they like to live by, "My purpose is to know and experience love. This means excavating the unsaid. In the world and in me."