DSAES News
July 21, 2022
The Office of Enrollment Services Communication and Marketing (ESCM) won four Excalibur Awards from the Houston chapter of the Public Relations Society of America (PRSA). The Excalibur Awards honor outstanding public relations professionals, programs, and tactics.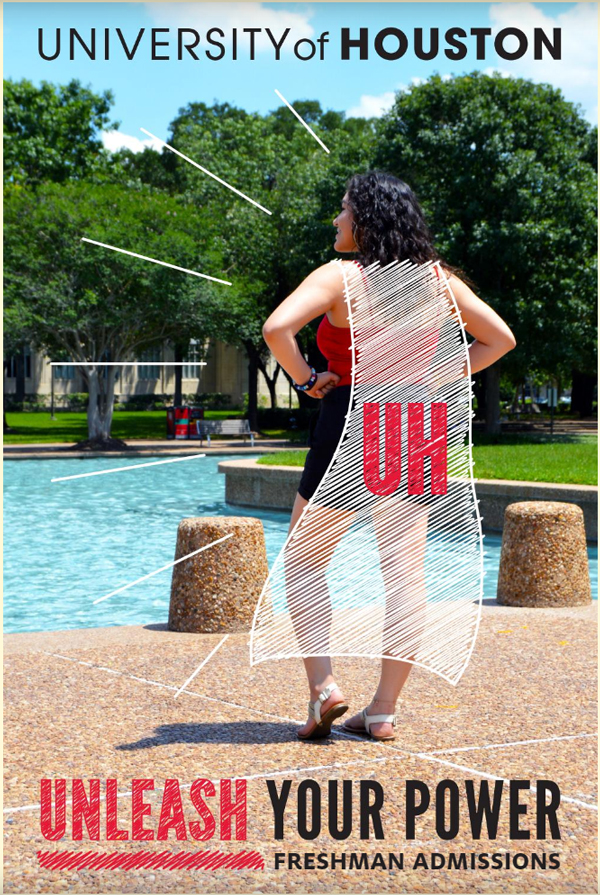 All four awards were related to the Office of Admissions' successful "Unleash Your Power" campaign. The campaign, launched in 2019, included various print and digital media and was geared toward attracting and engaging new students. The prospective freshman brochure and viewbook won Silver Excalibur Awards, and the campaign strategy and recruitment video won Bronze Excalibur Awards.
"I am extremely proud of the phenomenal team of professionals we have in ESCM," said Chris Cheatham, executive director of ESCM. "Year after year, the ESCM team consistently goes above and beyond to provide superior service to our clients by producing marketing collaterals of the highest quality. I am honored to serve alongside this award-winning team in the Division of Student Affairs and Enrollment Services." 
Team members include: Cheatham; Kirsten Clark, associate director; Madison Laurence, graphic designer 2; Crystal Irving, technical services specialist 2; Krista Huff, communications coordinator; Alyssa Laygan, communications coordinator.
This isn't the first time this team has won marketing awards. In 2018, the team won two Crystal Awards from the Houston chapter of the American Marketing Association (AMA) and two Bronze Quill Awards from the Houston chapter of the International Association of Business Communicators (IABC).
With many more projects and campaigns in the works, ESCM is poised to continue strategic marketing and communication planning on behalf of Enrollment Services to support student recruitment and retention.