DSAES News
July 21, 2022
Christopher Caldwell, chair for the Activities Funding Board and Student Centers Policy Board, has been selected as the Student Member of the ACUI Board of Trustees.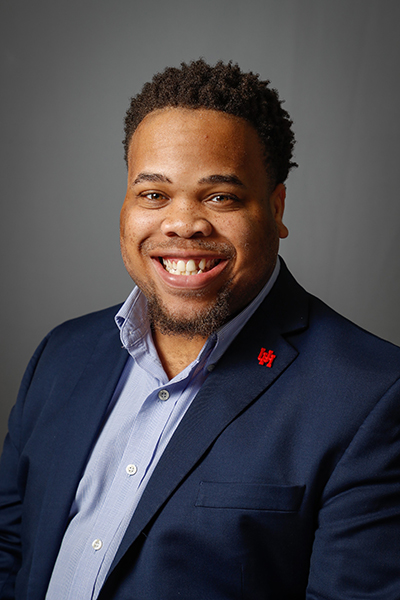 Christopher will serve a one-year appointment for the Board of Trustees. The position actively engages with the Association's strategies, finances, and governance to lead the future of ACUI. Christopher will have the opportunity for professional development through leadership, strategic planning, networking with mentors, and learning about trends and issues facing the profession. His term will begin at the annual conference in March 2020.
"I am extremely excited to be able to embark on this journey with such an amazing Association. I take with immense gratitude, the opportunity to make an impact by bringing a diverse perspective of experiences. I look forward to challenging those around me to think about how decisions affect the students and institutions we work with. My time with ACUI will continue to build on my personal and professional goals of helping to advance those around me by serving as a voice for members of underrepresented populations.
As the student member of the ACUI Board of Trustees, Christopher will:
Advance the principles articulated in the Association's vision and core values.
Perform various ceremonial duties such as attending regional conferences, speaking at various functions, writing articles for The Bulletin or other ACUI publications at the delegation of the president.
Maintain an active presence in the undergraduate/graduate student experiences as part of the Annual Conference.
Serve as a liaison to the regional student involvement coordinators.
Nominate qualified members that reflect the diversity of the Association for the leadership positions.
Serve as a voting member of the Board of Trustees.
Serve on all board committees and work on various projects related to those committees on a schedule determined by the president.
Participate in the review of the Association's budget.
Participate in the strategic planning of the Association.