DSAES News
July 21, 2022
Suzy Harrington has been named the assistant vice president for student affairs – student health and wellness for the University of Houston. She will oversee the operations and programming of the UH Student Health Center, Campus Recreation, UH Wellness, Counseling and Psychological Services, Center for Students with DisABILITIES, and Cougars in Recovery. Harrington has previously served as the executive director of health and well-being for Georgia Institute of Technology (George Tech) in Atlanta, and as the chief wellness officer for Oklahoma State University.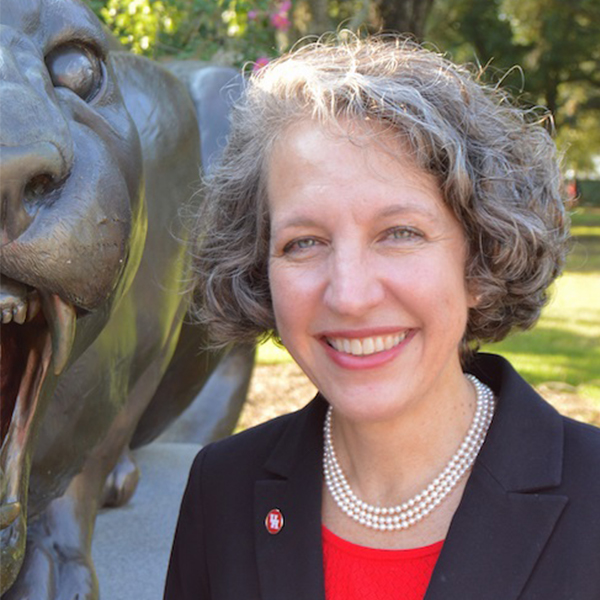 "I am so excited to join the UH team because of the progressive student-centered culture," Harrington said. "I look forward to promoting, nurturing, and enriching our students' health and well-being through education, services, and support, from a caring culture perspective, so they can thrive and flourish as successful students, and more importantly, as future UH graduates, professional leaders and community members."
Harrington, a registered nurse, earned her doctor of nursing practice with a concentration in health care business and leadership from Rush University in Chicago, a master of science in health services from the California College of Health Sciences, and a bachelor of science in nursing from Angelo State University. She has also been a faculty member for Capella University and served our nation as a member of the United States Air Force.
"We are thrilled to have someone with Dr. Harrington's broad experience and expertise joining our team to lead these important centers and services that teach our students to stay healthy," said

 

UH

 

Vice President/Vice Chancellor for Student Affairs and Enrollment Services Richard Walker.
Harrington will begin on August 1, 2019.