DSAES News
July 21, 2022
Student Housing and Residential Life (SHRL) is proud to announce that effective November 1, 2019, Mackenzie Wysong-Bentley will serve as Associate Director of Housing Operations, and Dr. Douglas Bell will serve as Associate Director of Residential Life.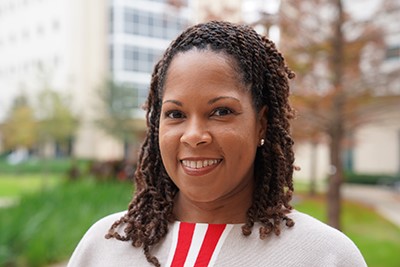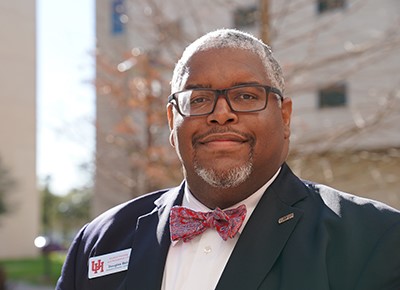 In her role as Associate Director of Housing Operations, Mackenzie will represent the department as a primary lead within the specialty areas of facilities and conference services. She will provide leadership and work management related to processes and partnerships with day-to-day facilities of the 8,397-bed housing system, which operates 24 hours per day and 365 days per year. This work is inclusive of standards and services, ranging from the small routine facilities work to multi-million-dollar capital projects. Mackenzie's position will be responsible for the department-wide professional internship program, space management, and the coordination of department meeting rooms and other revenue-generating public spaces. In addition, Mackenzie will supervise, advise, and mentor staff at all levels of the housing organization as it relates to seasonal conference work and year-round work with facilities.
As Associate Director of Residential Life, Dr. Bell will represent the department as a primary lead with conduct, department-wide assessment, and student staff selection and training. In collaboration with SHRL staff, Dr. Bell will lead the timelines, schedules, formats, learning outcomes, and evaluation of all selection and training processes for more than 300 student staff in varying positions from Community Mentors and Resident Assistants to Conference Assistants, Desk Assistants, and others. Dr. Bell will also be responsible for department-wide assessment and will provide leadership, supervision, and accountability for a full-time Coordinator for Assessment in SHRL. This work includes managing the department's assessment planning and feedback loop processes, department progress cards, bi-annual department benchmark surveys, reports, strategic planning, and assessment education. The department plans to hire an additional Program Coordinator under Dr. Bell to work with the training and selection responsibilities.
"Mackenzie and Doug have made significant contributions to our department, division, and campus partners," stated Don Yackley, Assistant Vice-President for Student Affairs. "I am so proud to have them on the SHRL team."
Both Mackenzie and Dr. Bell have contributed to the growth of SHRL over the past few years and their leadership will continue to impact student and staff success in the future.