DSAES News
July 21, 2022
Richard Walsh has received the Golden Paw Award as the Employee of the Month for the Division of Student Affairs and Enrollment Services. Richard is the assistant director in the Office of Admissions and was nominated by Johna McClendon.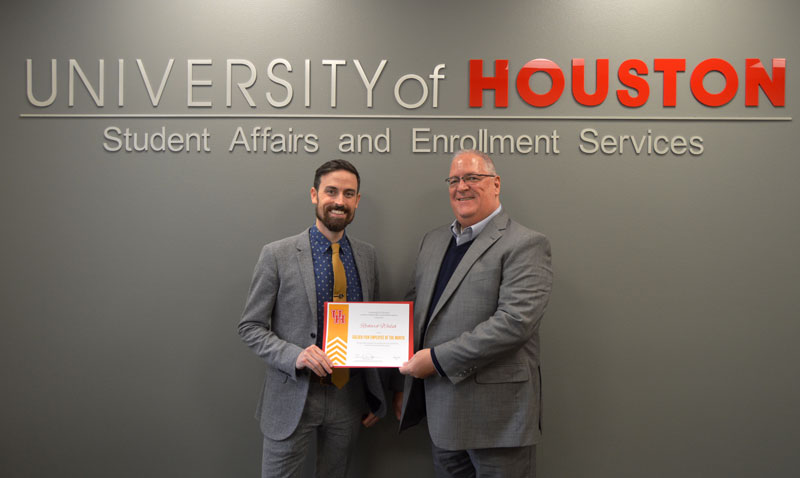 "Richard has exemplified leadership and accountability in the Office of Admissions with the recruitment team he developed, and streamlined geo markets, territory assignments," said Dr. McClendon. "He built a comradery among both supervisors and team members to cultivate accountability and trust."
Of his award, Richard said he felt truly grateful to be nominated for the award, "especially because the nomination came from a colleague who I respect so highly for the work she does every day."
Student Affairs and Enrollment Services Vice Chancellor and Vice President Richard Walker said, "Richard is a strong leader in the admissions office, and his work exemplifies the best in our division, and is one reason the University of Houston is attracting the best and brightest students from around the nation."
Congratulations Richard!