DSAES News
July 21, 2022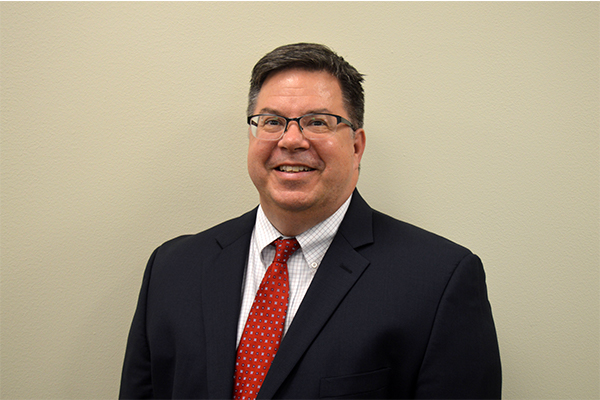 Daniel Maxwell, associate vice chancellor for student affairs with the University of Houston System and associate vice president for student affairs at UH, has been honored by the National Association of Student Personnel Administrators (NASPA).
NASPA, the leading association for student affairs professionals in higher education, and the NASPA Foundation named Maxwell as a 2020 Pillar of the Profession. The award honors sustained professional distinction in higher education, recognizing extraordinary excellence and service, significant lifetime contributions, and leadership roles in NASPA. Maxwell will be formally recognized during the NASPA Conference March 29 – April 1, 2020, in Austin.
"Dr. Maxwell has more than 30 years of higher education experience and provides exemplary service to the division along with the UH System, the University of Houston and NASPA," said Richard Walker, vice chancellor/vice president for Student Affairs and Enrollment Services. "He has contributed to the transformation of the division and created intentional and effective partnerships across all divisions at the institution and with the student affairs units across UHS."
Maxwell joined the UH team in January 2012 and provides leadership and administrative oversight for the following departments and functional initiatives/areas: Student Housing and Residential Life, University Career Services, Urban Experience Program, Assessment and Strategic Planning, Communications and Marketing, Student Success Initiatives, Academic and Faculty Collaborations, Advancement, Emergency Management, International Student and Scholar Services, and Student Affairs Committees. He also provides oversite for the division at UH at Sugar Land and UH at Katy. He assists the Vice Chancellor/Vice President for Student Affairs and Enrollment Services with executive administrative support for student affairs units in the University of Houston System.
"While I'm personally honored with this recognition," Maxwell said, "it really reflects on overall excellence we have been able to achieve at the University and the System. To that extent, it's an award we all share."
Maxwell recently served as the Interim Vice President for Student Affairs at the University of Houston Clear Lake, 2018-2019. Prior to arriving in Houston, he served in various roles at Syracuse University, University of Arizona, Western Illinois University, and Indiana University Purdue University Indianapolis (IUPUI).
Maxwell serves on NASPA's AVP Steering Committee and serves on the faculty for the 2020 NASPA Institute for New AVPS and the AVP Symposium. He is the recipient of the 2016 James E. Scott Outstanding Mid-Level Student Affairs Professional Award from NASPA Region III and the 2018 AVP/Senior Level Student Affairs Professional Award, NASPA Region III. Maxwell was also recently honored with the Association of College Unions International (ACUI) highest award in March 2019. The Butts-Whiting Award was established in 1968 as the association's pinnacle achievement, recognizing long-term commitment to the union and activities profession as well as service to ACUI. Maxwell is the past two-term president of the ACUI, chairperson of the Education and Research Fund, and Research Coordinator and chairperson of the Research Program Team.
Maxwell is an active presenter locally, regionally, and nationally on student affairs advancement/fund-raising, student affairs assessment, leadership, multiculturalism, Greek Life, supervision, and student unions and construction. He has served on multiple program review/assessment teams for student unions, student activities, and fraternity and sorority life. Maxwell is a member of the Sigma Alpha Epsilon Fraternity and serves locally on the Board of Trustees of the St. Stephen's Episcopal School Houston.
"His passion for the profession excites those around him," Walker said. "Dr. Maxwell is committed to the growth and prosperity of the profession."