DSAES News
July 21, 2022
Caitlin Deis has been named assistant director of Employer Development and Relations at University Career Services (UCS). Deis' new role will lead outreach and engagement of employers to increase their participation with all UCS events including industry career fairs such as STEM, energy, liberal arts and health, as well as collaborate to bring more career events to UH at Sugar Land.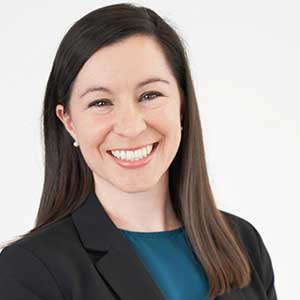 "It has been my honor and privilege to support our STEM students over the past 4 years," said Deis. "I enjoyed helping students prepare for interviews, confidently negotiate their salary and determine their next steps after UH."
Previously Deis advised undergraduate and graduate students in engineering, natural science and mathematics, technology and pre-medicine. She facilitated workshops regarding career exploration, interviewing, networking and job/internship search techniques.
"UCS has advanced career services at UH and Caitlin has been an integral part of that success," said Monica Thompson, executive director of University Career Services. "Her strengths and talents have contributed to the exemplary work that was necessary to enhance services for students, employers and alumni, and it has been wonderful to watch Caitlin grow and incorporate her ideas to improve programs for STEM students and help us brand UCS over the last four years."
Deis earned her Master of Arts in Student Affairs Administration in Higher Education from Ball State University in Muncie, Indiana and her Bachelor of Science in Marketing from Davenport University in Grand Rapids, Michigan.