DSAES News
July 21, 2022
Anneliese Bustillo who served the University of Houston the past two years as the assistant director for sexual violence prevention and education has been named the director of the Women and Gender Resource Center (WGRC). The center focuses on promoting gender equity and justice and student success at the university through advocacy, education, empowerment and support.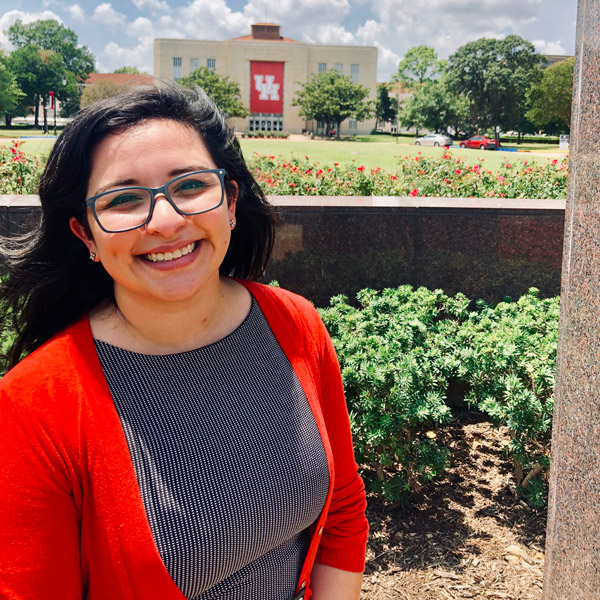 "I am honored to begin serving as the director of the WGRC," said Bustillo. "In this new role, as in my previous positions, I remain committed to ending gender-based discrimination and I look forward to collaborating across campus to build a community that celebrates gender diversity, promotes gender equity, and empowers students, faculty, and staff to be advocates for change."
In 2018, at the request of UH Chancellor Renu Khator, Bustillo was a part of the team that led a sexual misconduct reporter training for all 12,000 UH employees in partnership with UH Equal Opportunity Services and the Women & Gender Resource Center. Prior to her service at UH, Bustillo served in a similar capacity at Texas Tech University in Lubbock, Texas, where she was a finalist for the 2017 President's Excellence in Gender Equity Award.
The UH WGRC provides a comfortable place where UH students, staff and faculty can seek information on a variety of topics, obtain confidential referrals to appropriate campus and community resources, and to discuss issues of concern. The staff also educates the campus community on topics that concern women's issues, gender equity, and gender-based barriers preventing opportunities of equal access and success.
The center reports to Dean of Students William Munson, who is "thrilled to have Anneliese accept this new leadership role, and I look forward to working with her to move the Women and Gender Resource Center forward."
Bustillo is a graduate of The University of Texas at Austin, The George Washington University, Texas Tech University, and currently, is pursuing a doctor of philosophy in counseling psychology at the University of Houston College of Education.