DSAES News
July 21, 2022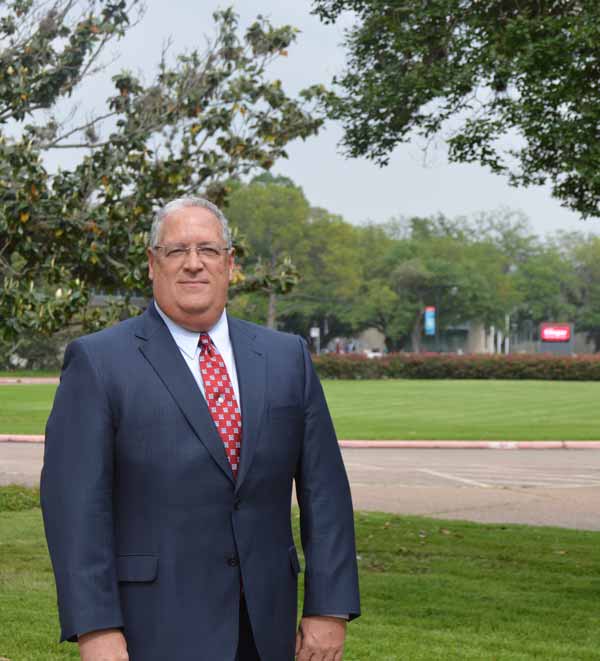 University of Houston Vice President for Student Affairs and Enrollment Services Richard Walker has been named the recipient of the 2018 Dr. Kent Gardner Award from the Association of Fraternity/Sorority Advisors (AFA). The honor is presented annually to a senior college or university administrator who exemplifies a commitment to fraternities and sororities through the development of partnerships, creation of positive change, and mentoring of new and seasoned professionals. The award was established in 2013 in honor of Dr. Kent L. Gardner, former vice president of student affairs at the University of Texas at Arlington, and Executive Director Emeritus of the Order of Omega.
"Dr. Richard Walker exemplifies his commitment to fraternities and sororities by helping lead the broader conversation of how to ensure continued and sustainable success while addressing our challenges," said Lynda Wiley, Ed.D., executive director of the AFA. "As a senior student affairs leader, he is an advocate for the experience, a role model for staff in the field, and always considers the needs of his students. The Association is proud to have him as a past president and current leader as we continuously work to strengthen the profession and best serve students."
The AFA is the professional membership association for individuals that advise fraternities and sororities and has a membership of approximately 1,500 professionals and graduate students. AFA provides exceptional experiences, a vibrant community, and essential resources for the success of fraternity/sorority advisors. In accordance, the vision of AFA is to be the catalytic force in aligning the fraternity/sorority experience with the changing dynamics and enduring principles of higher education.
"I am thrilled and honored to receive the Dr. Kent L. Gardner Award from the AFA," said Walker. "To join the handful of prestigious previous winners reflects on my career as a student advocate, always making student success our number one priority."
One letter of support from a peer to the selection committee states, "Dr. Walker has been a leader, innovator, inspirer, and collaborator throughout his 34-year career. His ability to support and enhance the lives of students is admirable, more so his continued dedication to the Greek community. He is admired by his past students, current students, and peers alike for his continued commitment to the best values of Greek Life. Beyond that, he is a kind and compassionate person who is always giving to the people around him."
Walker was presented the award at the AFA National Conference earlier this month. In addition to serving as UH vice president for student affairs and Enrollment Services, he is also the University of Houston System vice chancellor for student affairs and Enrollment Services.