DSAES News
July 21, 2022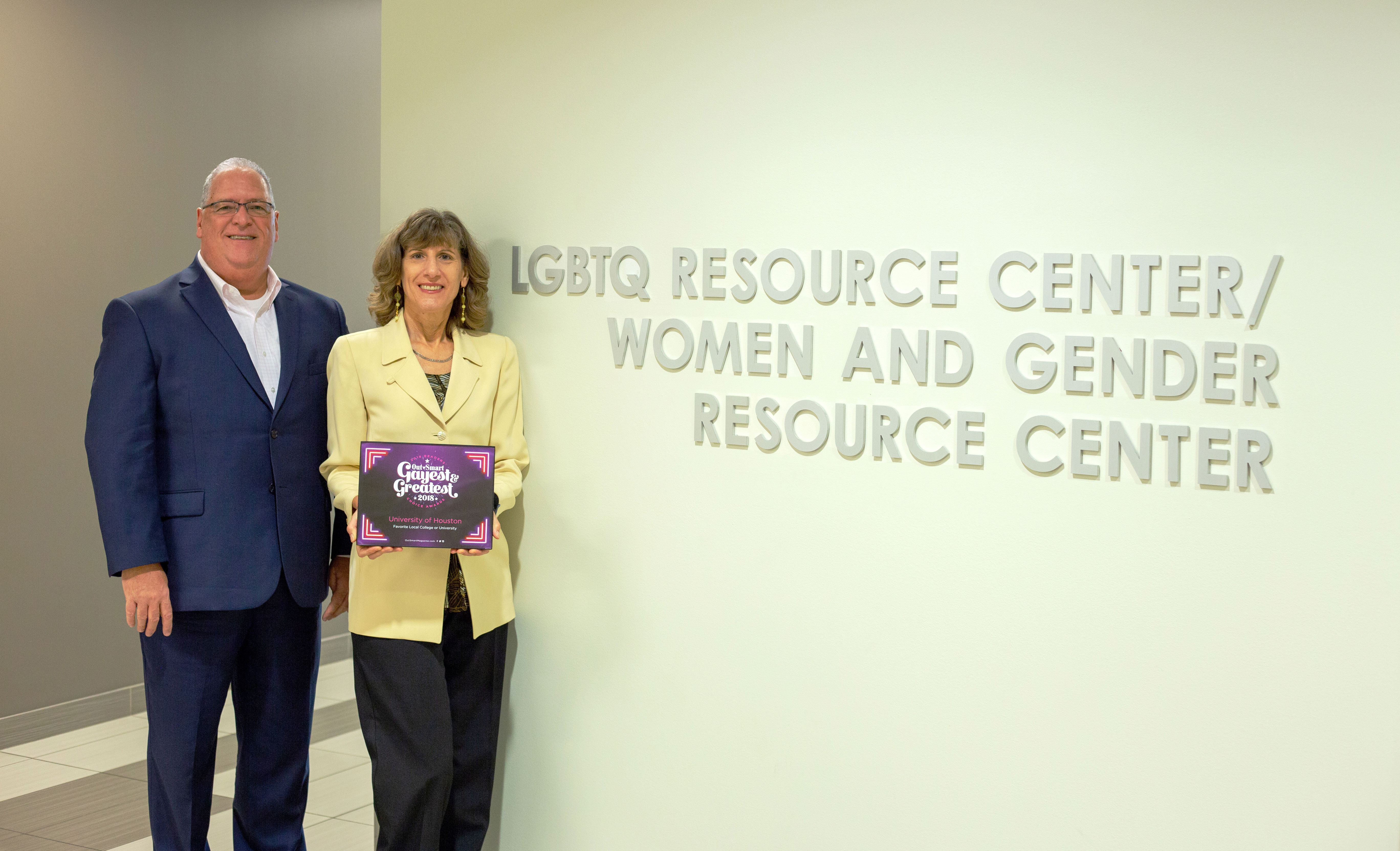 For the second year, the readers of "OutSmart" have voted the University of Houston their "Favorite Local College or University." In the 2018 Readers' Choice Awards, more than 220,000 votes were cast on the magazine's website during a six-week period this summer. Established in 1994, "OutSmart" is the leading LGBTQ magazine in Houston and reaches more than 200,000 readers each month.
"For the readers of 'OutSmart' to crown us with this honor again is proof that our University's reputation of inclusivity reaches beyond our campus borders." said Richard Walker, UH vice president for Student Affairs and Enrollment Services. "We take great pride in creating and nurturing a university community in which students can express themselves."
That reputation is growing steadily as the University of Houston is now ranked 4.5 out of 5 points on the Campus Pride Index, a national benchmarking system measuring colleges' and universities' LGBTQ friendliness. While the overall UH score is 4.5, in the category of student housing and residential life, UH earned a perfect 5 of 5.
"We are here to be a national leader in welcoming and affirming universities in the United States," said Lorraine Schroeder, director of the UH LGBTQ Resource Center on campus. "It is exciting to receive this award from 'OutSmart' readers recognizing the university's important role in our community."
The "OutSmart" Readers' Choice Awards were presented at a reception on October 17.