DSAES News
July 21, 2022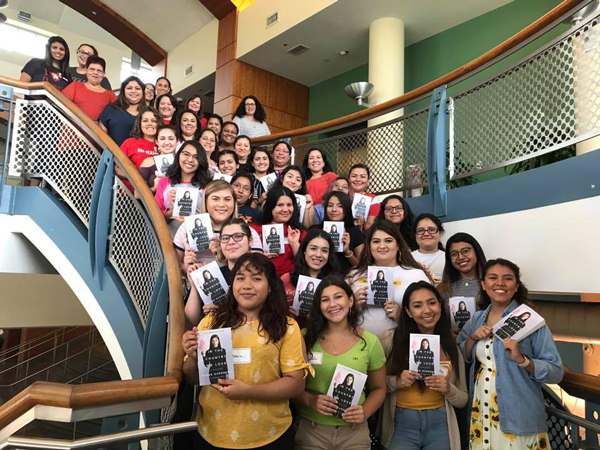 Congratulations to Hope Pacheco, UH dean of students case manager and Dr. Raven Jones, director of the Urban Experience Program (UEP) for their program, Las Comadres College Mentoring Program being recognized as an "Honorable Mention—Program to Watch" by Excelencia in Education. Las Comadres was honored as one that has potential to grow, both in practice and in your program's evidence of effectiveness, and for the potential to continue to make significant impact on Latino student success.
"I am so proud of the unique partnership and program Dr. Jones and I have developed to provide culturally responsive support to first-generation Latina students in UEP," said Pacheco. "We have a team of people supporting the programming elements, a research team working on studying the impact of the program on both our Comadre mentees and mentors, and our 50 first generation Latina undergraduate students being mentored by our primarily first-generation Latina faculty and staff."
Excelencia is a national organization born from a commitment to change the narrative about Latino college students from a focus on deficit-based diagnoses and intractable achievement gaps, to a focus on asset-based opportunities to improve Latino student success and meet national needs.
"Honorable mentions are programs, like yours, that have made a significant impact on Latino students at your institution and within your communities. We applaud your efforts to serve Latinos and invite you to stay connected with Excelencia as we work towards increasing Latino student success in higher education. We look forward to seeing your program evolve and thank you for your commitment to serve Latino students!"