DSAES News
July 21, 2022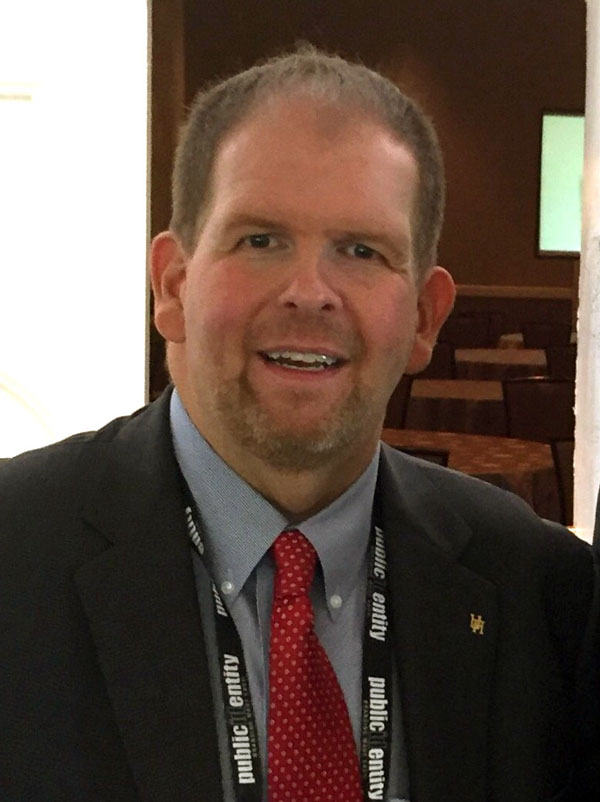 Keith Kowalka, Assistant Vice President for Student Affairs, was selected as a namesake for Cub Camp 2018. The honor of namesake is given to a UH faculty, staff, or alumnus who have positively impacted student's success and namesakes have the opportunity to interact with camp staff and attendees throughout the year. Additional Cub Camp namesakes for 2018 include UHS Board of Regent Paula Mendoza, Dr. Catherine Horn, and Charles Haston.
Keith's commitment to the University of Houston and to developing programs and services that support student success made him an outstanding candidate for the Cub Camp namesake. Keith's professional leadership and contribution to his team were highlighted in the nominations received by the Cub Camp Executive Team:
"Keith enthusiasm and love for

 

UH

 

will be very apparent and contagious as he interacts with the students at Cub Camp. He is extremely personable and relatable, and I think students will be eager to learn more from him. Keith has infused diversity and inclusion into his work as a student affairs professional and works hard to break down barriers and make

 

UH

 

the best experience for all students."
"Keith is a true and genuine representation of the University of Houston. Over his time here, the University of Houston has become his heart and soul. Although he is not an alumni of the university, his commitment to the spirit and pride of the institution is unmatched. A core part of Keith's approach to his personal and professional life is relationships built from the university, include faculty, staff, and alumni. He continually pushes and challenges himself and his team to be creative, innovative, and the leader for opportunities to improve student experiences on campus."
Kowalka shared his excitement about the honor stating, "I am honored, humbled and excited to be selected as a Cub Camp namesake for 2018! From all I have heard it is an amazing and moving experience for the new students, the counselors, the Cub Camps staff, and the namesakes. I am also excited about the opportunity to positively impact student success at UH for our new students through Camp Kowalka!"
More information about Cub Camp.
About Cub Camp
Cub Camp is a supplemental first-year transition program designed to bridge the gap between initial course enrollment and the beginning of the first Fall semester. Students engage in purposeful activities that allow for a deeper understanding of UH culture and tradition, promote successful transition into college life, and identify and cultivate vital support systems.