DSAES News
July 21, 2022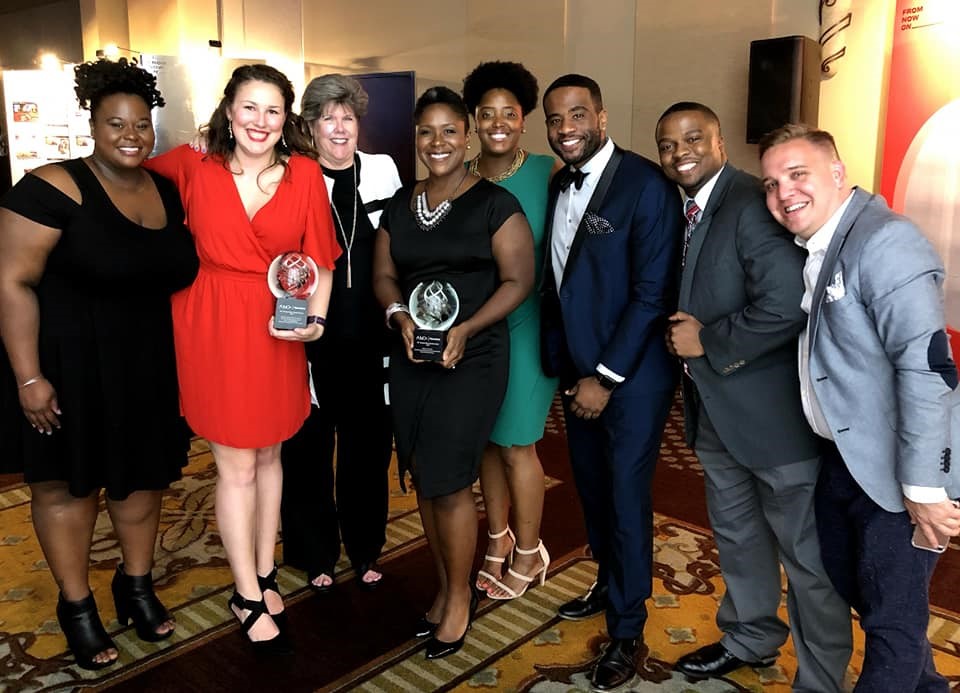 June 1, 2018 - The Office of Enrollment Services Communication and Marketing (ESCM) won two Crystal Awards from the Houston chapter of the American Marketing Association.
With hundreds of submissions in eighty-seven categories, the awards are results-driven and are given out to businesses and organizations from around the greater Houston area. The judges include past AMA presidents, central marketing officers, and senior marketers from various industries outside the region.
The first award won by the ESCM team was in the Marketing Campaign for Non-Profit In-House category for the successful "Let's Define" campaign for the University of Houston Office of Admissions. The campaign, launched in 2017, included various print and digital media, and was geared toward attracting and engaging new students. Some of the components, specifically the Spotify playlist, were firsts for a recruitment campaign at the University.
The brochure for that campaign, which was aimed at prospective students, parents, and high school counselors, was the winner in the Product or Service Brochure (Single) category.
"Effective marketing is not easy to execute, especially with a fairly new team. We have worked hard over the past year to develop compelling content, and these awards are affirmations of our efforts," said De'Awn Bunch, executive director of Enrollment Services Communication and Marketing.
Team members include: Kirsten Clark, communications coordinator; Jo Anne Davis-Jones, communications manager; Eric Green, graphic designer 2; Crystal Irving, technical services specialist 2; Marcus Powers, communications coordinator; Stephen Reynolds, program manager 1; Mark E. Smith, marketing manager
With many more projects and campaigns in the works, ESCM is poised to continue strategic marketing and communication planning on behalf of Enrollment Services to support student recruitment and retention.
About the American Marketing Association
The Houston chapter of the American Marketing Association has been serving marketing professionals for more than 60 years. AMA Houston is the area's premier professional marketing organization and one of the nation's largest chapters. This organization has been named Chapter of the Year seven times since 2004, making Houston the winningest chapter in AMA history.
About the Division of Student Affairs and Enrollment Services
Comprised of 29 departments and programs, the Division of Student Affairs and Enrollment Services supports the University of Houston's mission by providing a comprehensive array of services, programs, and activities which enhance the learning environment and development of the whole student. With over 400 full-time employees and 1200 student employees, the division's functional areas contribute to student life, health and wellness, student housing, student support services and enrollment services.