DSAES News
July 21, 2022
Campus Solutions Services is a department within the Division of Student Affairs with a unique opportunity to serve all the campuses of the University of Houston System, putting them in a position to illustrate the notion that anyone the department interacts with is a customer.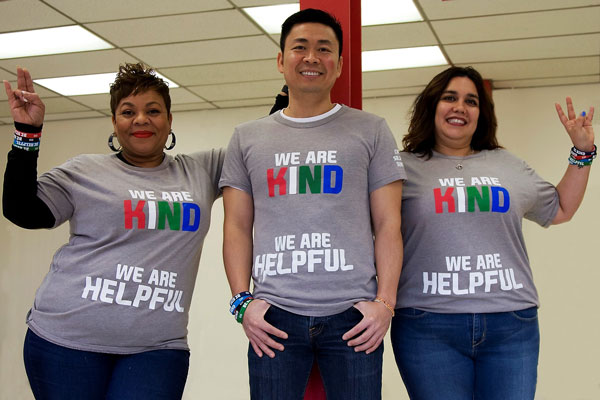 To bring this idea to life, Campus Solutions Services implemented a standard for how they would act out the foundations and points of excellence within the division's customer service standard. The simple, yet thought-provoking standard became, "Be Kind; Be Helpful." The word "Be" was intentionally included in the slogan because it is an action desired for movement and the word "Kind" was used to represent the idea that even if individuals don't meet with anyone outside of the organization, then their co-workers are customers and deserve great service. Campus Solutions Services chose a cartoon caption to illustrate being "Helpful" as a reminder to assist others even when dealing with clients who are upset or frustrated.
For Campus Solutions Services the key statement within the standard is "service", specifically helping someone else with work or assistance. By utilizing the slogan "Be Kind" and "Be Helpful", individuals in the department can engage customers following elements within the customer service standard including, "engaging with an ethic of care in a manner that demonstrates courtesy, attentiveness, active listening, proactive problem-solving, and patience while executing the functions of their job. It is expected that staff across the division (of Student Affairs and Enrollment Services) possess cultural sensitivity and awareness of our diverse customers."
Campus Solutions Services has accepted the challenge to embrace the push to elevate customer service by surveying its staff, performing a secret shopper analysis, creating flyers, t-shirts, and wristbands with the slogan of "Be Kind; Be Helpful." There is also constant encouragement to remind staff of the standard and to practice it, especially with one another.