DSAES News
July 21, 2022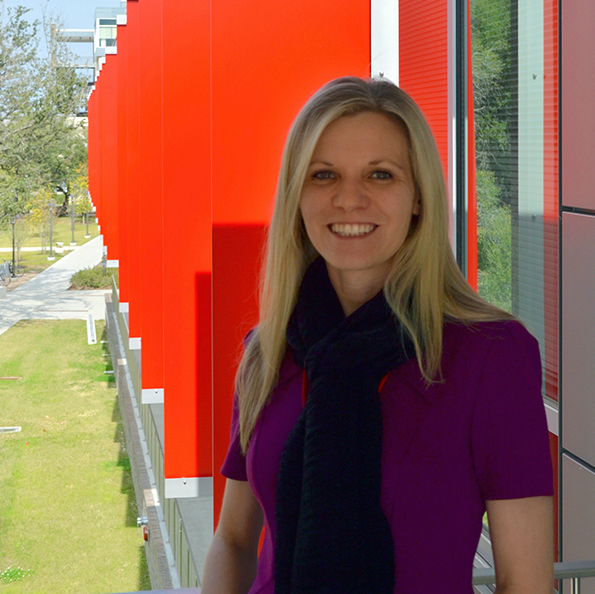 Andrea Mitchen, Assistant Dean of Students, was selected to serve as a conference committee co-chair for the 2019 Association for Orientation, Transition, and Retention (NODA) for the 2019 NODA Conference in Houston, Texas. In addition to her new leadership role with NODA, Andrea was appointed to the Association of Higher Education Parent/Family Program Professionals (AHEPPP) Board of Directors.
As the On-Site & Local Logistics, & Volunteer Coordination Co-Chair on the NODA Conference Committee, Andrea will share her enthusiasm and excitement for the city of Houston and the thriving, diverse, metropolitan area it is. As the co-chair, she will be responsible for working on local attractions, side trips, and venues in coordination with HoustonFirst and other entities, in addition to coordinating a large volunteer base for the conference.
"I feel that my experience with the MyUH, MyHouston program has helped prepare me for this role and the partnerships we have made with HoustonFirst and Houston Metro will aide me in making this a successful conference in Houston," remarked Andrea.
In Andrea's role on the Board of Directors for AHEPPP she will be responsible for regularly attending board meetings and conference calls, representing AHEPPP at events and conferences, recruiting AHEPPP members, contributing to the establishment of annual goals of the organization, and participating in the organization's annual evaluation process and planning activities.
"Working with parents and families at the University of Houston and in my previous roles has been a wonderful experience, and I am excited to take the knowledge I have gained and apply it more globally within the organization, continue to grow AHEPPP, and assist in leading the direction of our profession," Andrea said.
Join the Division of Student Affairs and Enrollment Services on congratulating Andrea Mitchen for her new leadership appointments.
About the Association for Orientation, Transition, and Retention
NODA was chartered in 1976 and continues the tradition of orientation, retention and transition professionals who have met annually for over 40 years. Today, NODA is an international association comprised of professional administrators, students, faculty and related organizations. The Association strives to attract a pluralistic membership and leadership and endeavors to facilitate the professional development of its members. NODA is further dedicated to inter-association cooperation, the advancement of professional and ethical standards, and the production of scholarly works.
About the Association of Higher Education Parent/Family Program Professionals
AHEPPP is the premier national association for professionals who work with the parents and families of college students. We provide valuable resources, networking opportunities, and education to support professionals in higher education who promote student success through informed parent and family engagement.