DSAES News
July 21, 2022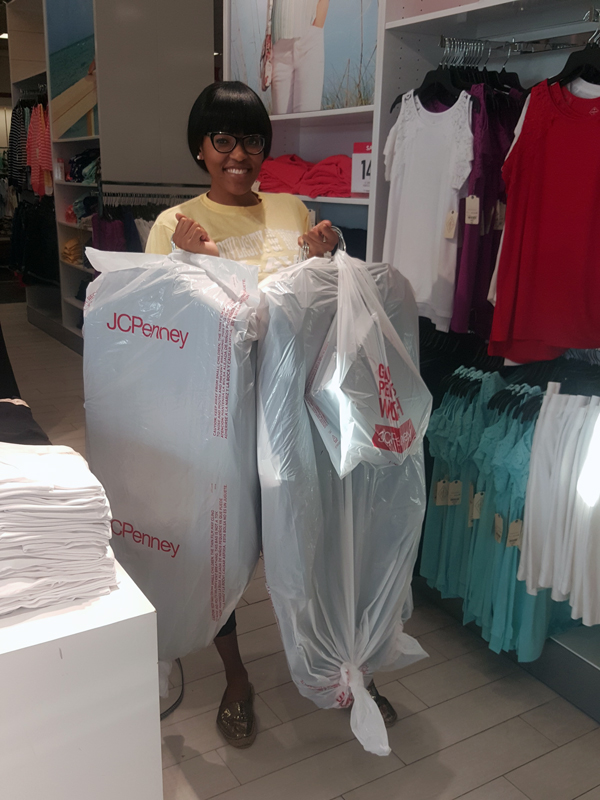 On Sunday, April 23, 2017, JCPenny partnered with University Career Services at the University of Houston (UH) to provide deep discounts on professional attire to more than 700 students, faculty, staff and alumni. University of Houston was one of five schools selected to participate in a larger campaign to encourage students to dress for success as they transition into the workforce.
During this private event, JCPenny opened its doors after-hours to provide shoppers with personalized, one-on-one attention and to assist them with choosing the best career wear for their style and size. Eighty-five percent of the attendees were students and many of them benefited from the 40% discount that was added to JCPenny's already low prices.
Sarah Hayes, a UH Law student was able to purchase more conservative clothing and shoes for her summer job at a law firm and Bauer student, Kenneth Sessums shopped with his family, enjoying the exclusiveness of an event just for Coogs.
JCPenney originally partnered with The University of Oklahoma for a Suit Up event to help students dress for job interviews. Hundreds of students participated in the event over the last two years and truly appreciated the personalized attention they received to help them find the perfect suit for their first big job interviews. The events were so successful that JCPenney has expanded the program to colleges across the country.
"Overall [this was] a great event and I appreciate [the] partnership with [University Career Services]. We were tied with the University of Oklahoma for the most volume events year to date and this was U of O's second or third time doing this event. My team and I took some learning's away to make the next time we do the event even better," commented Jason Swanger, store manager at JCPenny Meyerland Plaza.
For more information about the UH Suit Up Event or University Career Services, contact Monica Thompson, Executive Director of University Career Services at mthomps3@central.uh.edu.
About University Career Services
University Career Services is a full-service career center offering students and UH alumni resources and assistance in the formulation and implementation of their career plans. The University of Houston's students and graduates represent a large and diverse pool of talented job candidates. University Career Services provides opportunities for potential employers to find the best and brightest across all disciplines for their respective organizations.