DSAES News
July 21, 2022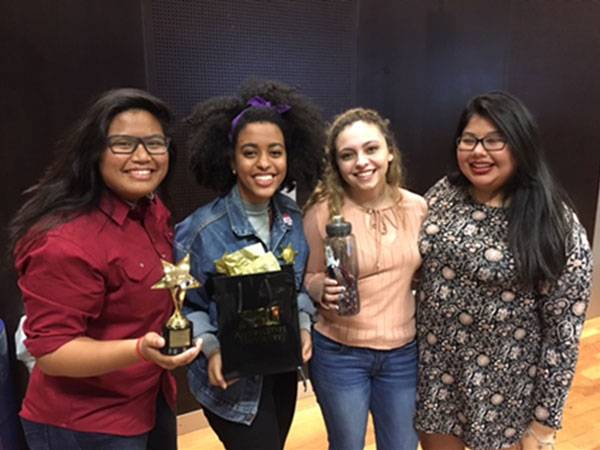 The 2017 Student Development Institute, hosted by the Collegiate Information and Visitor Services Association (CIVSA) in Phoenix, Arizona, in early January, was a definitive success for the University of Houston Ambassador Leadership Council.
From the Office of Admissions, Gabby Cabangon and Suzette Roldan were selected prior to the conference to present individually at the national conference on the topics of celebrating diversity within an ambassador program and the difficulties of peer leadership. These presentations were both incredibly well-attended and well-received by conference-goers.
In addition, three UH Ambassadors came home with awards. CIVSA gives out awards in two categories each year: the Social Media Award and the CIVSA Star Student Team. With over 300 students from 70 institutions, the University of Houston was the only school to take home awards from both categories. Jackie Pena and Rooh Desta received the Social Media Award. While Gabby Cabangon, in addition to presenting at the Institute, was selected as a member of the 2017 CIVSA Star Student Team. Only fifteen students were chosen to be a part of the Star Student Team, out of 300 attendees and more than 80 nominations.
These honors and awards showcase the University of Houston, and the students on the UH Ambassador Leadership Council, on a national level.