DSAES News
July 21, 2022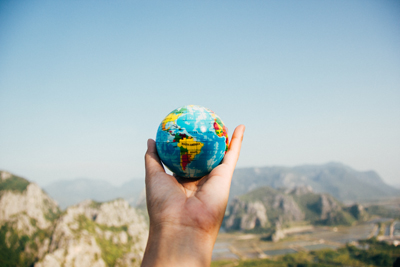 April 17, 2017
The Student Centers at the University of Houston is excited to announce a variety of activities related to Sustainability preceding Earth Day 2017.
On Monday, April 17 from 11:30am -12:30pm, an Eco-Artist named Grant Manier, a young and talented artist living with autism who incorporates conservationism into his artwork.
This lecture will occur in Student Center South Ballroom and will include examples of Manier's work. From 1230pm-130pm, the Student Centers, in collaboration with the Center for Students with DisABILITIES, will have Grant conduct a live demonstration of his work for a select group of students who are differently-abled. More information about this event can be found on the Student Centers new Sustainability website.
The Student Centers is also hosting a new Graphics exhibit entitled Butterfly Garden - Small Actions Make Big Differences. This installation was created by UH School of Art MFA Graphic Design students to share Sustainability facts about the Student Centers and to transform the hallway into an interactive space. More information about this project can be found on the new Student Centers Art website.
Also this week the Student Centers will be announcing the winner of the inaugural Life Hack competition, a program to encourage students to repurpose/reuse items for a chance to win a new Cougar-Red bike. There are also additional water bottle-filling stations being installed and the Student Centers team continues to encourage students to use the hashtag #SCSUSTAIN when posting selfies showing sustainable practices for a chance to win a Sustainable promo item or gift card.
For more information, contact Eve Esch, Director Student Centers at 713-743-3040 or emesch@uh.edu.